Sociable Kidz® is a social skills group for kids from age 4 to 15 taught by classroom teachers. Our mission is to take practical daily techniques we use in our classrooms and use them in our Sociable Kidz® sessions. As teachers we are constantly working on improving children's self-esteem. We focus daily on problem solving strategies as well as teaching kids how to make friends, how to make eye-contact, how to share, etc. Social skills are necessary in order for children as well as adults to be successful in society. We will work closely with the children and their families to ensure that the skills being taught are being applied.

We will provide hands-on activities as well as games with a lot of role playing to build and improve your child's self-esteem and self-expression. The groups will focus on social isolation, teasing, name calling, bullying, healthy friendship choices and so on through the use of coping mechanisms as well as a lot of role playing. We will listen to your concerns as the parents and cater our curriculum to meet your needs.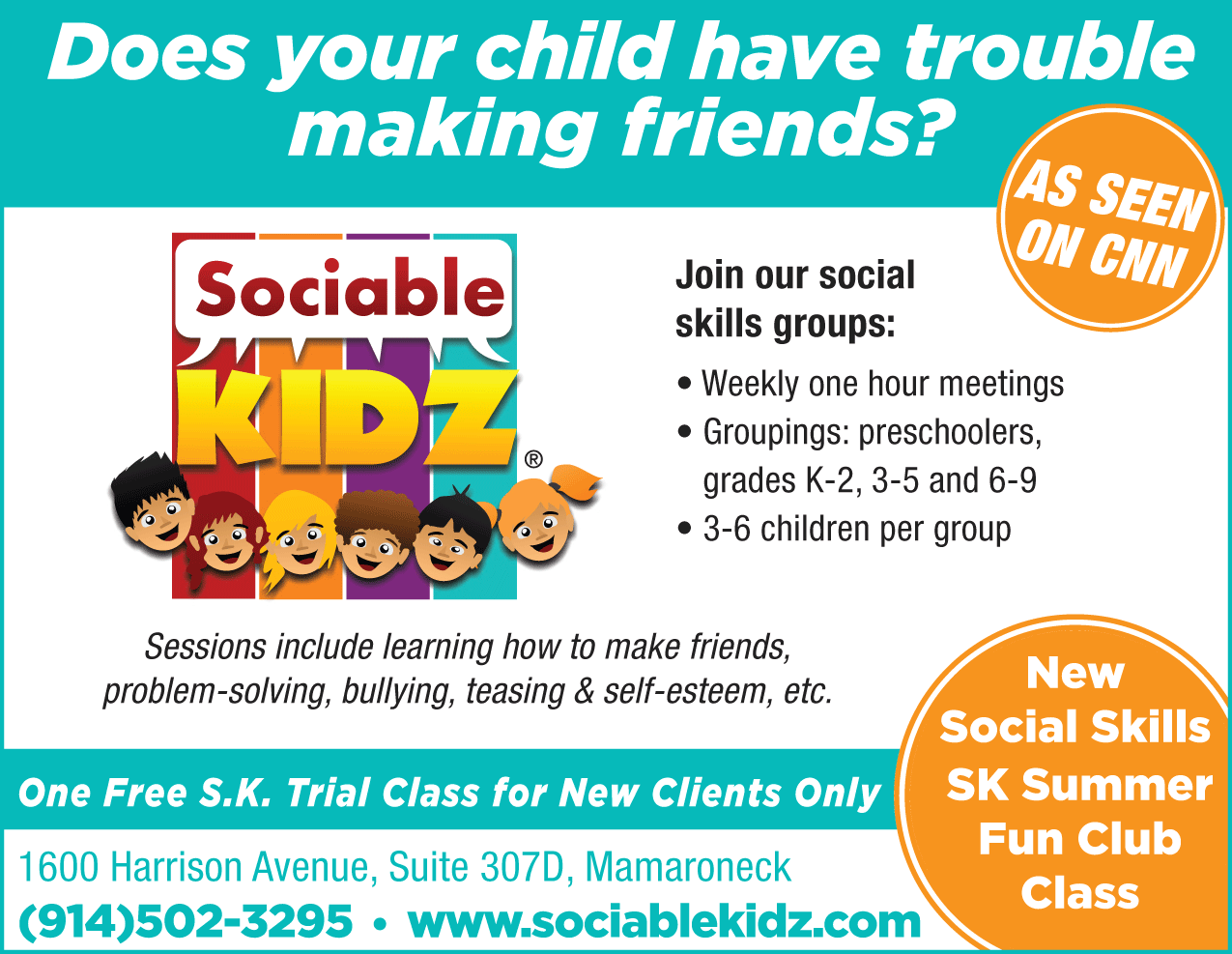 SUMMER FUN – PROGRAMS & CLASSES – PRINT GUIDE
As seen on CNN, Sociable Kidz® offers a 6-week summer program providing social skills classes daily during July and August for PreK-2nd grade. We will be running a morning and afternoon class focusing on teamwork; sharing; teasing; etc. Our Lunch Bunch Class offers children an opportunity to learn conversational skills. Call for more information.
Read More About Sociable Kidz®
Summer Activities in Westchester County, NY Part 2
Do you need great summer activities for kids in Westchester County, NY? Use our guide to find kids classes, Westchester summer camps, summer programs, activities near Westchester County, and family excursions close by. Summer activities in Westchester are at your fingertips.
Sociable Kidz Adds New Classes in Mamaroneck