Get all the details on the best Halloween events in Westchester. This year, we've rated the top celebrations in the area from tamest to scariest, so you'll know which events are best for your kids and family.
We're big believers in Halloween starting early and lasting all month. If you're with us, check out these cool and creepy events, which we've rated from G (tamest; appropriate for all ages) to R (scariest; recommended for older kids).

There's nothing worse than bringing your child to an event you're both excited about only to have him become overwhelmed or fearful, begin crying, or get so worked up that your family has to leave early. It's always best to know in advance what you'll be facing, so check out our ratings below. (Note: Because each child is different, we recommend using this as a guideline.)
Rated G
Legend Celebration
Washington Irving's Sunnyside, Tarrytown
Oct. 6-7, 13-14, 20-21, 27-28
Enjoy a haunt-filled day at the historic homestead of the creator of The Legend of Sleepy Hollow. There will be ghost stories, live musicians, magicians, puppeteers, a spooky mime scarecrow, old-fashioned games, tasty treats, house tours, and hands-on activities like make-your-own scarecrow. Visitors are encouraged to come in costume (not scary).
Halloween Bat and Owl Prowl
Weinberg Nature Center, Scarsdale
Oct. 26
Children are invited to dress in costume for this event at the Weinberg Nature Center, where they'll journey through the shadows and meet live "creatures of the night" that have come to symbolize the holiday. Enjoy other fun activities like stirring up some witches' brew, stargazing, a night hike, and making crafts. All children in costume will win a prize.


Hardly Haunted Matinee
Playland Amusement Park, Rye
Oct. 27-28
Non-scary fun for children ages 8 and younger. This is a G-rated version of the Scared by the Sound walk-through style, interactive haunted house.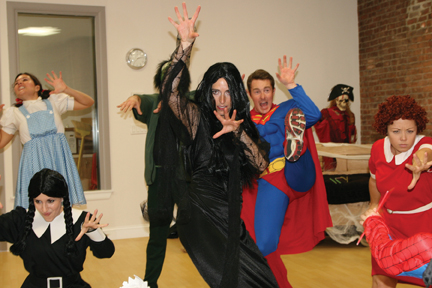 Halloween Spooktacular
Applause Westchester, Mamaroneck
Oct. 26
A "monster" of a show featuring many different costumed characters that's just right for children ages 4 and older.
Rated PG
The Great Jack O' Lantern Blaze
Oct. 6-8, 12-14, 19-21, 25-31; Nov. 2-4
The tri-state area's biggest Halloween event is an elaborate walk-through on the grounds of Van Cortlandt Manor that features more than 5,000 hand-carved, illuminated jack o' lanterns in unbelievable configurations, like the three 10-foot-tall, 4-foot-wide Jack O'Lanterns-in-the-Box that spring up and bounce around. With original atmospheric music, sound effects, and synchronized lighting, it's an event not to be missed (but get your tickets quick, because it tends to sell out!). The Blaze is ideal for all ages, but kids who are particularly sensitive to the dark may feel a bit overwhelmed.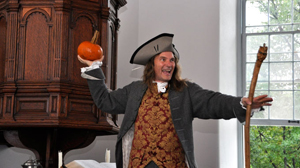 Irving's Legend
Philipsburg Manor/Old Dutch Church, Sleepy Hollow
Oct. 6-8, 12-14, 19-21, 26-28
A live performance flavored with spooky organ music. Master storyteller Jonathan Kruk offers a dramatic reading of Washington Irving's classic tale, The Legend of Sleepy Hollow. Recommended for ages 10 and up for spookiness; younger children may have difficulty staying focused for the entire 45-minute performance.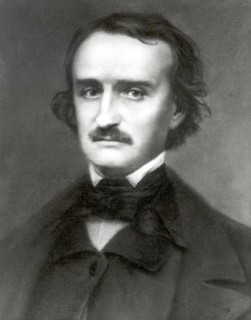 Halloween with Edgar Allan Poe
Boscobel House & Gardens, Garrison
Oct. 20, 26-28
History meets Halloween at Boscobel in Garrison. The late author will visit the mansion to read excerpts from his spine-chilling tales and answer questions about his life. Tickets include the performance plus a wine and cheese reception with Poe.
Rated PG-13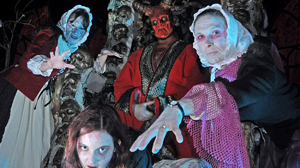 Horseman's Hollow
Philipsburg Manor, Sleepy Hollow
Oct. 6-7, 13-14, 19-21, 25-28
Taking the tale of The Legend of Sleepy Hollow to its darkest extremes, Philipsburg Manor transforms into a terrifying landscape ruled by the undead, the evil, and the insane. Visitors start out walking a haunted trail, stumbling upon scary scenes of a town driven mad by the Headless Horseman. Elaborate costumes, and the work of award-winning feature film make-up artists make it seem all too real. Recommended for ages 12 and older. Some younger kids can handle it, but there are plenty of older kids (and adults) who will find it too intense.
Rated R
Scared by the Sound
Playland Amusement Park, Rye
Oct. 5-7, 12-14, 19-21, 26-31
Now in its second decade of haunting, this nighttime, walk-through style, interactive haunted house is considered to be the most frightening Halloween event in Westchester. Elaborate scenes are combined with intense startles and scares, and strobe lighting and fog are in use. No infants or pregnant women may be admitted. Although children younger than 12 are allowed entry when accompanied by an adult, the event is not recommended for children younger than 8. If your child has special needs or sensory integration issues, this is not the event for her.


More Halloween Fun
Take a peak at our collection of Halloween articles for costume tips and ideas, ghoulish recipes, safety advice, and more!
Keep an eye on our Giveaways page -- we'll be awarding tons of tickets, goody bags, gift cards, and more throughout October!