St. Patrick Youth Community-St. Patrick Tutoring Center
St. Patrick Church
Smithtown, NY
631-360-0185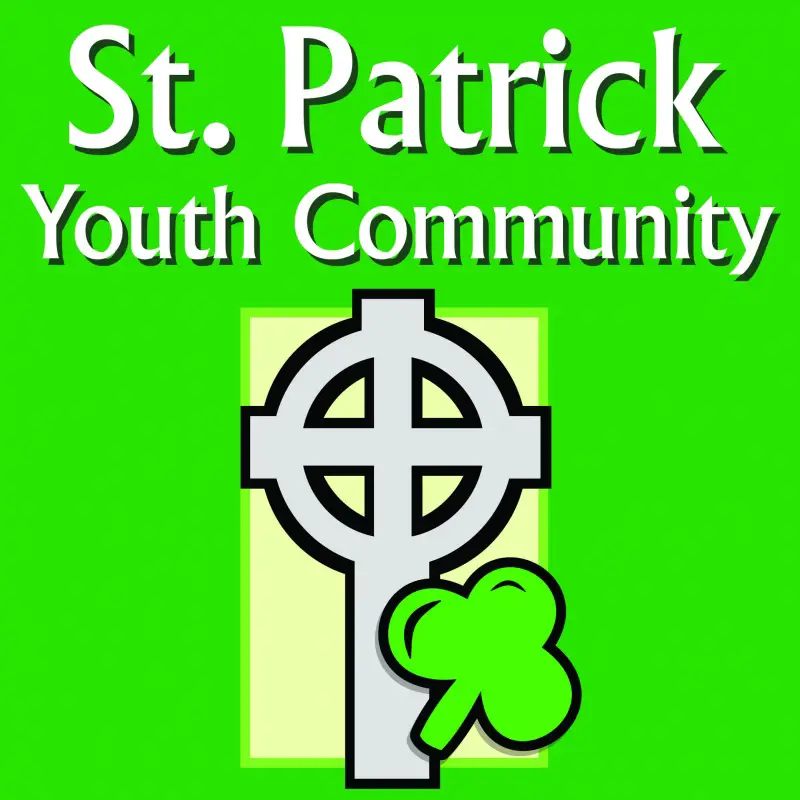 St. Patrick's is a wonderful place for children and young people to be together, have fun, to learn and grow. We are a community where there is something for everyone. Our programs include spiritual, athletic, educational, and musical activities.
We offer programs for children of all ages. From Playtime with Mommy class to camp for your teenager, there is something for children of all ages!
Enrichment programs, before and after school child care, The Learning Center, Children's Choir, Youth Ministry, Music Ministry and more
Our Youth Activities promote our values and lifelong goals.
Youth Ministry:
Meets on select Friday evenings in youth office. New members ALWAYS welcome.
Music Ministry ~ Folk Group:
A musical group open to 7th through 12th graders. The Folk Group and Folk Group Band perform at the 9 a.m. Mass, the Youth Christmas Show and other events.
Children's Choir:
A choral group open to children in 1st through 6th grades. The Children's Choir performs at some Sunday Liturgies and during the Youth Christmas Show.
Camp St. Patrick:
A five-day a week summer camp for children ages 3 to 15. The camp offers a wide range of on-campus activities as well as trips.
Learning Center:
Tutoring for students in Kindergarten through 12th grade. SAT preparations, study skills and Catholic High School entrance exams classes are offered.
Enrichment:
Kindergarten readiness program, before and after school/camp care for children four years old and up. The program offers a secure environment where children can learn and grow.
Playtime with Mommy/Caregiver: Offers class time for you and your toddler up to age 3. Crafts, circle time songs.
CLICK HERE TO SEE A COMPLETE LIST OF ACTIVITIES
CLICK HERE TO SEE A COMPLETE LIST OF OUR CURRENT PROGRAMS
St. Patrick's Youth SPORTS PROGRAMS
BASKETBALL, BASEBALL, SOFTBALL, DECK HOCKEY, SOCCER, KICKLINE
Our Sports Programs promote our values and help build lifelong friendships.
CLICK HERE FOR TRYOUT AND REGISTRATION INFORMATION
Our Camp is unique because we have both on-site days as well as days which the camp goes to various places around Long Island. Our on-site days include clinics in which campers will partake in science, art, sports, music/dance, and snack. Our trip days include places such as Splish Splash, Adventureland, Fire Island, and other various places.
The safety and welfare of your child is our primary concern. We have a counselor to camper ratio that well exceeds the standards set by New York State. Each group is assigned with a counselor who is RTE (Responding to Emergencies) and CPR certified. Our certified lifeguard counselors accompany us on all water tips.
Want to learn more about our summer camp?
Click below to watch a video about our camp and discover all it has to offer!
*** Click here to watch our informational video ***
Saint Patrick's Day Camp is broken into three major sections: Kiddie Camp, Main Camp, & Teen Travel Camp
KIDDIE CAMP AGES 3-5

Saint Patrick's Day Camp offers our Kiddie Camp for children ages 3-5.
Daily activities include circle time, crafts, sports, games, music, as well as workbook time. Kiddie Camp also has field trips for full day campers. Kiddie Camp also participates in our talent shows. Morning and afternoon snacks are provided with safe alternatives for those children with allergies.
MAIN CAMP AGES 6-12

Saint Patrick's Summer Camp's main camp section is for all children ages 6-12.
Campers are all put into same age groups and go through the day together with their counselors. Our main camp has days that are both on-site and off-site. Our main camp also takes part in our camp specials such as talent shows, Green vs. Gold field days, and camp carnival, among others. Campers are able to select which days they come to camp with a minimum of two days for any week registered.
Main camp also has half-day trips in which they will be at St. Patrick's for half of the day doing our clinics and spend the other half on a shorter trip. Our clinics are used to teach the campers skills such as making snack, as well as support creativity with science, music and motion, and art. Campers are provided with a fun summer experience that they will be sure to remember for a long time.
TEEN TRAVEL AGES 13-15

The Teen Travel portion of our camp is for children ages 13-15. Our Teen Travel group goes on trips everyday including places in New York City, New Jersey, and Pennsylvania. Exclusively available to our Teen Travel group are our overnight trips. Overnight trips are a big step for a teenager so we make sure they are fully prepared and supervised. Informational meetings regarding the trips are held to address any concerns that you or your camper may have.
Please send me information about St. Patrick Youth Community-St. Patrick Tutoring Center
Find More
PROFESSIONALS -- TUTORS & TEST PREP -- PRINT GUIDE

St. Patrick Tutoring Center is here to assist your learner from grades kindergarten-12th. All subjects are taught in our facility at St. Patrick. Whether it is Catholic Entrance Exam Prep, SAT, Regents, or daily schoolwork, your child will feel more prepared and secure, knowing that they have worked toward mastering their subject matter. Contact Cindy for more information. Weekend hours are available. Reasonable rates are offered as well. Now is the time to prepare for the end of the year schedules.
Get the Best Kid-Friendly Activities
Sent to You Weekly!