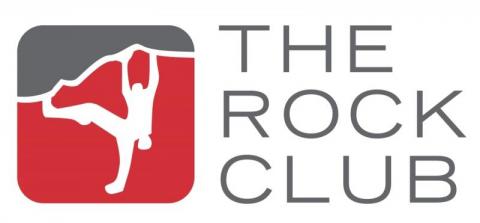 The Rock Club is Westchester's Premiere rock climbing gym located in New Rochelle, NY. Rock climbing is a fun and sociable sport that anyone can enjoy from complete beginners to more experienced climbers. Our friendly and inviting staff ensures that climbers of all ages and skill levels can enjoy and participate in this fun and exciting sport!
Rock climbing is the perfect activity for the family to enjoy on a weekend afternoon. Cheer each other on as you scale the walls in the gym and get a great workout in the process.
Have you met the Ludwig Family? These three generations of climbers enjoy both indoor and outdoor climbing and show how much fun you can have climbing with your family. Watch their story!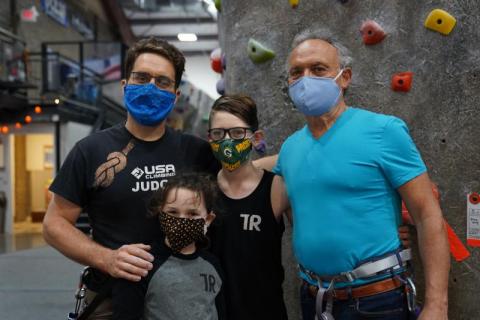 If you're new to climbing, we have a bunch of different options to get you on the walls. Join the climbing community!
Top Rope
Grab your harness and scale the tallest walls in the gym. With top rope, a belayer controls the rope as you climb.
Belayers must be certified. If you have no belaying experience, we recommend taking advantage of our rent-a-belay option. Belaying classes are also available.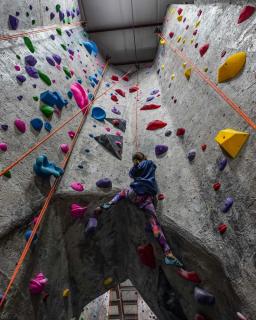 Bouldering
Climb your way up shorter walls with a padded floor underneath you as protection - no ropes required here! After a quick intro from our desk staff, you'll be on the wall in no time at all. Strength and movement come together in this insanely addictive sport.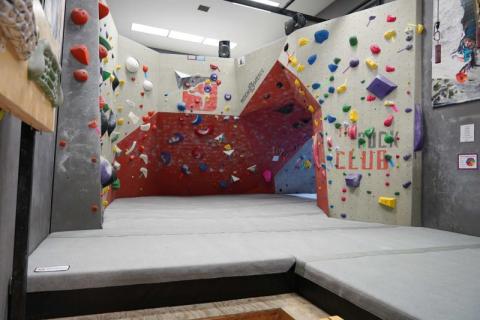 Rent-a-belayer
Not belay certified? No problem. Have one of our expert belayers guide your climbing experience by holding the ropes and helping you select the best routes. Rent-a-belayer appointments must be made in advance.
Auto-belays
Auto belays are devices that automatically belay you as you climb the walls. We have 4 auto-belay stations in the gym which will allow you to climb the tall walls without having to use the rent-a-belayer option. If you'd like access to all the tall walls in the gym and you aren't belayed certified, the rent-a-belayer option is the best choice.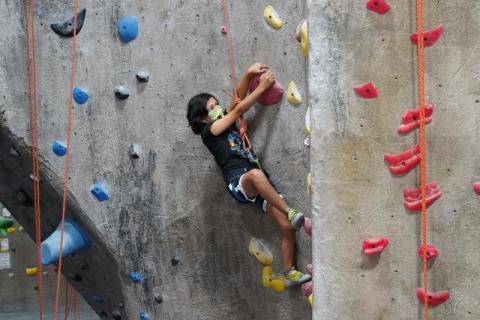 Did you know about our kid's programs?
We also have many great programs for kids as well. Click any of the links below to learn more. We look forward to seeing you at the club.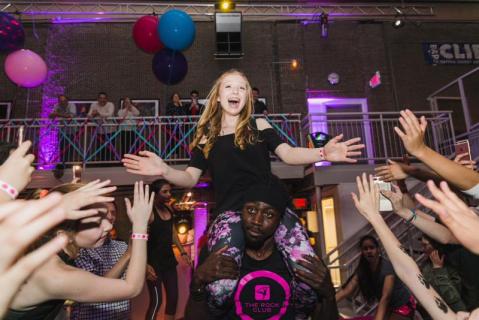 Look at what people are saying!
Lisa Michelle
Google 5 Star
Great facility, great staff, relaxed environment. A great place to have a fun day or to do real training.
Keith Maier
Google 5 Star
This is one of the largest indoor gyms I've ever been to. It has a nice mix of bouldering, top rope and lead areas, and the route setting is always fun, challenging, and on grade. A friendly and helpful staff name this place the go to gym of the area.
Sara Tsiropinas
Google 5 Star
Super friendly staff that are always ready to help with a smile. A wide variety of routes, ranging from introductory routes meant to engage beginners, all the way up to super challenging routes meant to test climbing aficionados. I started here with a Groupon three years ago, and have since become a member with many of my friends and family joining as climbing enthusiasts as well.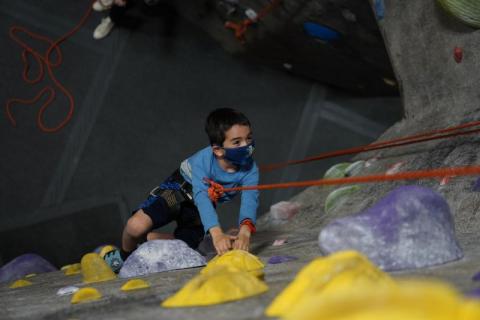 Please send me information about The Rock Club
Find More
FAMILY ACTIVITIES - INDOOR & OUTDOOR PLAY SPACES

Climbing is a sport that the whole family can enjoy, regardless of age or fitness level. Experience problem solving, help each other out, build trust, and celebrate each time someone reaches the top! Did we mention that it's just fun!? Create awesome memories and get in shape in the process.
Get the Best Family Activities
Sent to You Weekly!