The Rock Club and New Rochelle Racquet Club at Pine Brook Fitness
130 Rhodes St.
New Rochelle, NY
914-636-1019
Who We Are
Racquet Club
The Rock Club
The Studios
About Pine Brook Fitness

Pine Brook Fitness is Westchester's leading multi-sports fitness facility. We're more than just 30 minutes on a treadmill. We're a fitness experience for you and your entire family to have fun, improve your skills, and test your limits in a safe, friendly, and rewarding atmosphere.
We are home to The New Rochelle Racquet Club, The Rock Club and The Studios. We offer tennis, rock climbing, and boutique fitness in a welcoming and friendly environment. We offer a variety of programs for children and adults, hold annual summer and vacation camps and provide a fun and exciting venue for birthday parties and corporate events.
Check out the clubs at Pine Brook!

Tennis: The New Rochelle Racquet Club
Founded more than 40 years ago, The New Rochelle Racquet Club continues to be a leading indoor tennis facility in the Westchester community, featuring 6 indoor US- Open Deco II surfaced courts. Our pros are among the best in the industry and well versed in all levels of instruction. We offer a variety of programs for adults and children starting at age 3, host annual vacation and summer camps and are a great venue for birthday parties!
Rock Climbing: The Rock Club
Founded in 2007, The Rock Club is Westchester s premier rock climbing gym. We house an impressive 15,000 sq. ft. of rock climbing including top rope, lead climbing, and bouldering. We offer a variety of kids and adult programs ranging from basic climbing classes to after school programs, summer/ vacation camps and birthday parties. We also host a variety of events, climbing comps, and more throughout the year.
Fitness: The Studios
Everyone's different and everyone has unique goals but how you attain them is personal, so your fitness experience should be as well. Come by our boutique fitness studios with inspirational instructors and small group classes and see the difference a personalized boutique studio makes without the boutique price tag! Join as a member and get access to our variety of classes or just use our workout rooms.
Parties and Events
Incorporate rock climbing or tennis into your next birthday party, Bar/ Bat Mitzvah, special event, or corporate outing for a memorable and engaging experience.
Junior Programs
We offer a variety of age and skill specific programs to ensure that kids have fun and gain confidence while learning the game of tennis. We believe in a progressive approach to tennis in that our programs are designed to take a complete beginner into an accomplished tournament player.
Red Ball:
Our Red Ball program is great for kids under the age of just starting out. Smaller court sizes, smaller racquets, and low-pressure balls allow kids to have more fun and build confidence before stepping up to a full-size court and high-pressure balls. We work on balance, coordination, movement and, most importantly, LOTS OF FUN!
Junior Development:
Our JD programs is geared for the intermediate player who is ready for a full-size court, a higher pressure ball, and basic point play. Kids will experience challenging drills in a unique program which will prepare them for TTP.
Tournament Training Program:
Geared for the advanced player, our TTP program features intensive drills to simulate match-like situations, on-court problem solving and decision making. We incorporate strategy training to help develop and sharpen on-court tactics. This program will prepare the player for match play pressure to better understand competition and performance. Athletes in our TTP program regularly compete in USTA sanctioned tournaments.
Camp:
We offer summer camp and vacation mini camps throughout the year during school breaks. All campers are grouped according to age and skill level to ensure they get the most out of the program and have fun! Our camps function similar to our Junior Programs, Red Ball, JD, and TTP, grouping campers together based on age and skill level. We offer AM, PM, and full day options for all camps. Join us for a week or the entire summer!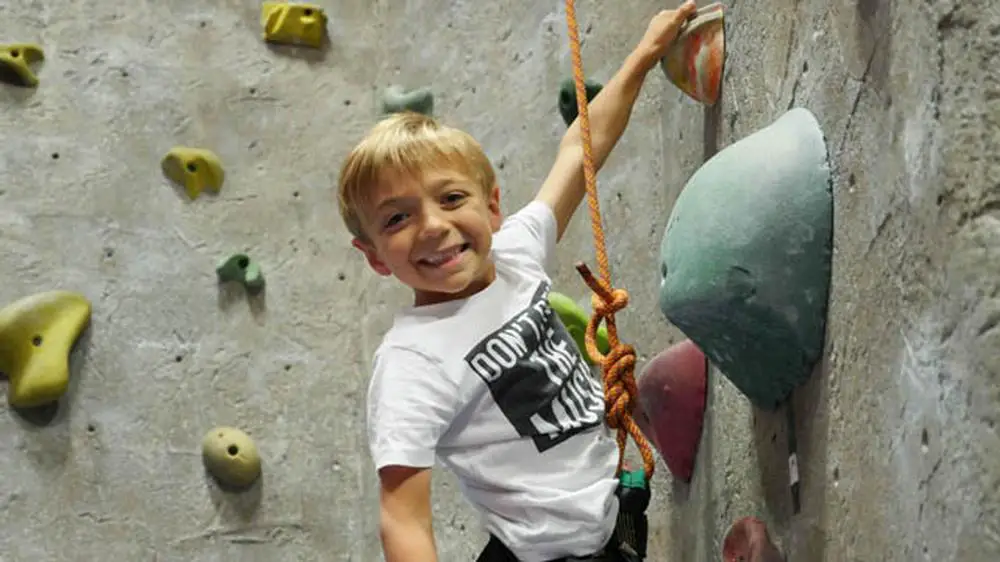 Biners:
This program introduces kids ages 3-6 to the sport of climbing in a safe, controlled, and fun setting. Our professional, kid-friendly instructors focus on creating an environment where everyone can excel. Build self-esteem, fitness, motor skills, balance and flexibility while having fun!
Rockhangers:
This program is geared towards kids ages 7-11 who are either new to the sport or have climbing experience. Kids are grouped by age to make sure they get the most out of the program. Not only will kids have fun, but they will even learn more advanced climbing techniques and improve their skills in a fun and rewarding environment.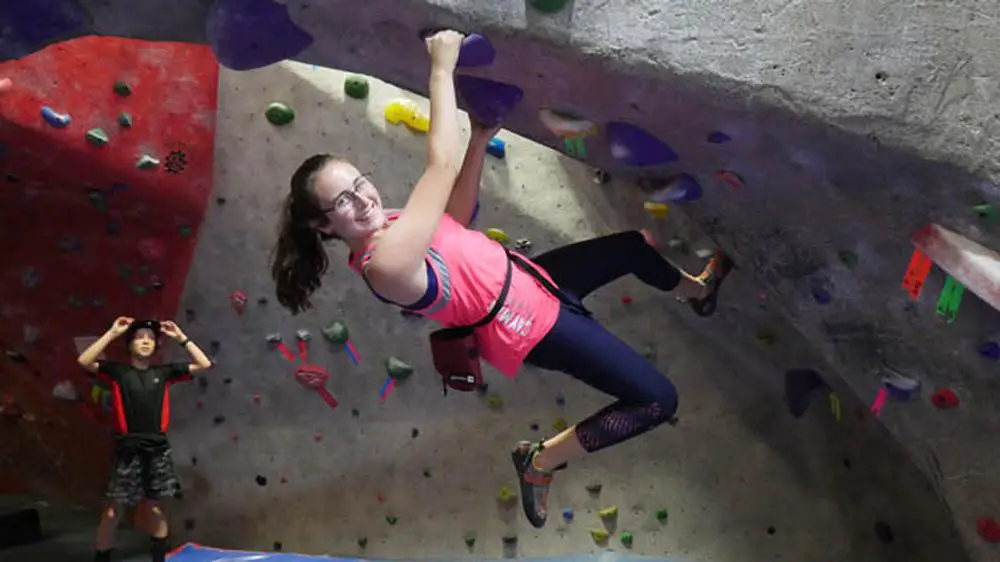 Club Rock:
Club Rock is our ongoing teen recreational climbing club. This is great for everyone anybody new to climbing to those more experienced and not ready for Team Rock, our competitive team. You ll improve your climbing, meet new friends, learn how to boulder and much more under the supervision of our experienced coaches. Better yet, if you don t know how to belay, our coaches will teach you everything you need to get belay-certified at TRC.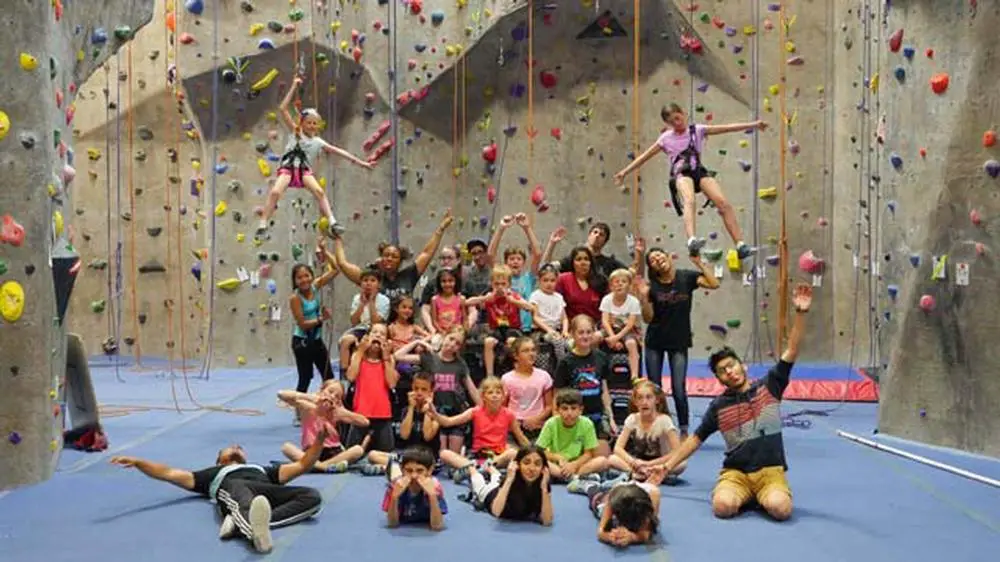 Camp:
We offer camps during school vacation breaks and over the summer. Your kids will have a blast climbing the giant ladder, cratestacking, slacklining, playing fun games, and of course lots of climbing. In addition to our indoor camp, we offer outdoor climbing camp ROCKOUT! Experience the thrill of real rock and fresh air as we spend 3 days learning to climbing and belay indoors before heading out to the Gunks in New Paltz for two days of real outdoor rock climbing!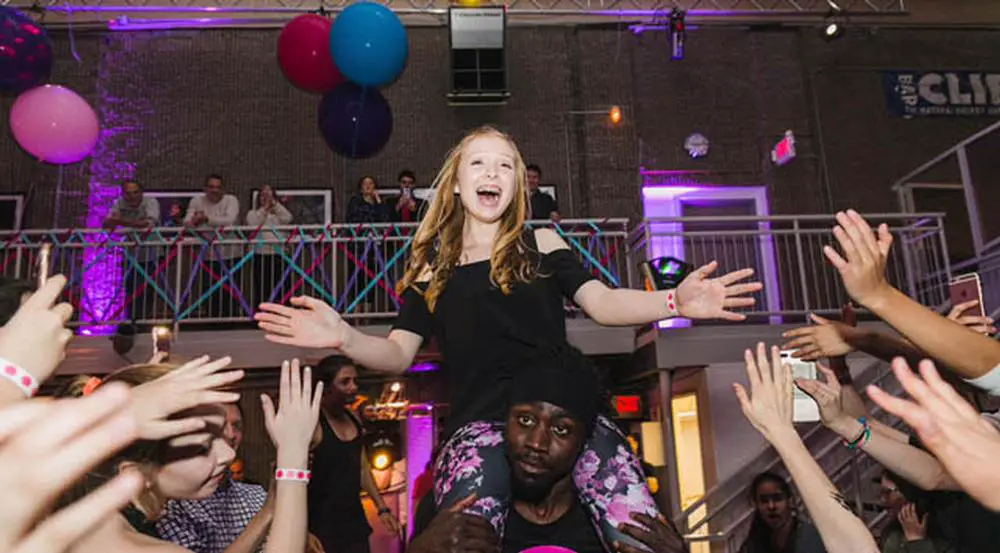 Parties and Events:
Rock climbing is an incredibly social sport and a great way to bring excitement and engagement to your next special event. Events can range from a birthday party, to a networking event, to a Bar/ Bat Mitzvah. Your imagination is the limit. All parties include 90 mins of climbing + 30 mins in our newly renovated private party space.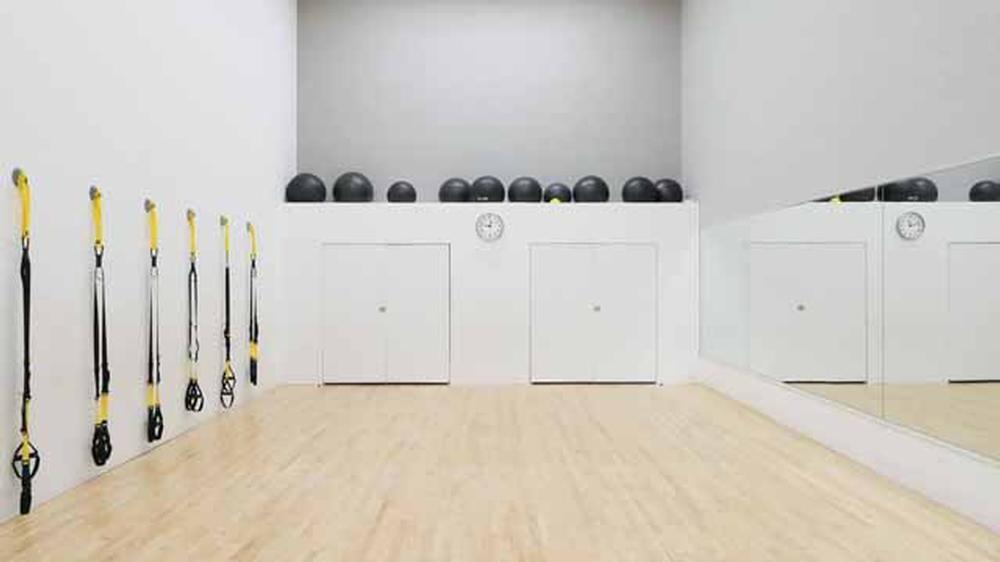 Rent Our Facility:
Looking for a facility to host your own fitness classes? Our facility is available for you to rent and host your own personal training sessions, fitness classes, or dance classes. We offer competitive monthly or hourly rates. Stop by for a tour and check out everything our professional and accommodating facility has to offer.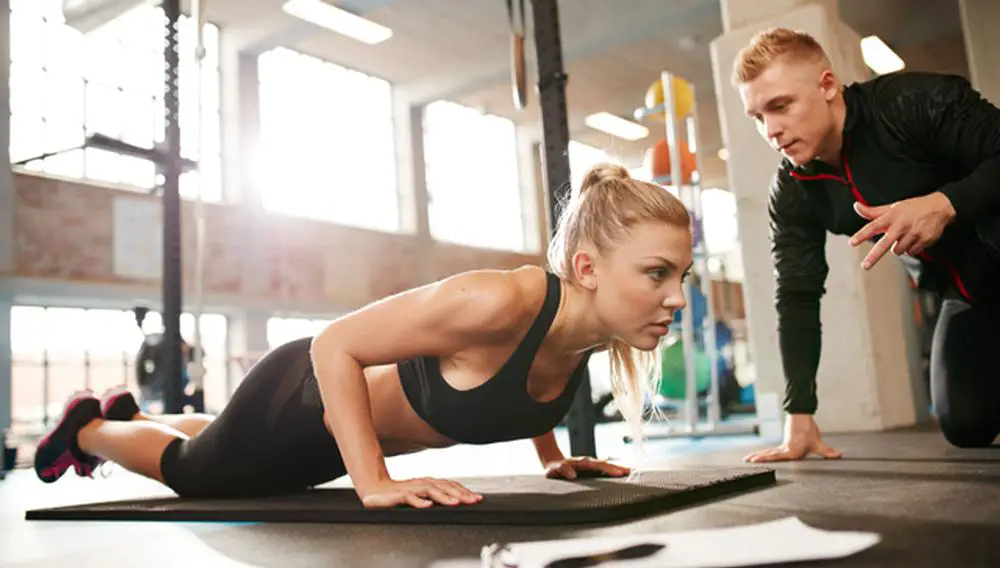 Personal Training:
We understand that everyone has unique fitness goals and expectations. Through the correct balance of exercise, nutrition, and accountability together we can help you define new limits and achieve success.
Workout Rooms:
We have three spacious and full equipped work out rooms: functional room, TRX room, and cardio room. Our functional room features a full weight rack, treadmill, squat racks, cable machine, and more. Our TRX room is wide open and features eight TRX stations. Our cardio room features fours rowers, two ellipticals, and eight spin bikes.
Please send me information about The Rock Club and New Rochelle Racquet Club at Pine Brook Fitness
Find More
CAMP HISTORY - PRINT GUIDE

The Rock Club and The New Rochelle Racquet Club have been offering fun summer camps since 2006 and 1980s respectively. A staple in the New Rochelle community, we have been introducing climbing and tennis to Westchester for more than two generations. Join our community!
Get the Best Family Activities
Sent to You Weekly!