Pierce Country Day Camp
Mineola Ave.
Roslyn , NY
516-621-2211
Who We Are
What's Here
Getting Here
Come Visit!
About Pierce Country Day Camp

Pierce Country Day Camp is the best place under the sun for extraordinary summers! At Pierce we LOVE camp and LIVE camp in everything we do. Established in 1918, Pierce remains America's first and finest summer day camp. Four generations of our family have remained 100% committed to creating a magical place where children thrive. Our mission statement is short and sweet, rock solid and unwavering: CHILDREN FIRST! At Pierce, we will take care of your children as if they were our own. The experiences we provide Pierce campers create friendships, skills and lifelong memories.
Pierce serves children ages 3 to 13 and provides door-to-door transportation from Nassau, Queens, Brooklyn and Manhattan.
Meet Our Team

Will Pierce
- 4th Generation Owner/Director
Will represents the 4th Generation of the Pierce family to own and direct Pierce Country Day Camp. Will was a camper at Pierce and has worked in the roles of counselor, maintenance crew and Group Leader. Will graduated from Dartmouth and then spent 7 years in Los Angeles working at a private equity real estate firm. Will is a current board member of both the NYS Camp Director's Association and American Camp Association NY/NJ. He is also a member of LICAPS. Will lives right here at Pierce with his wife, Kristie, and their 2 children, Brooke, and Ben.
Courtney Pierce-Philippou
- 4th Generation Owner/Director
Courtney represents the 4th Generation of the Pierce family to own and direct Pierce Country Day Camp. Courtney grew up at Pierce as a camper, counselor, group leader, office admin, bus driver and pre-school teacher. Courtney graduated from Hofstra with a degree in Psychology and Speech Pathology. Courtney is a standards inspector for the American Camping Association, has served as President of the Long Island Association of Private Schools and Day Camps, and is also a current board member of SCOPE. Courtney lives right here at Pierce with her husband, Pete, and their 3 children, Johnny, Charlie, and Thomas.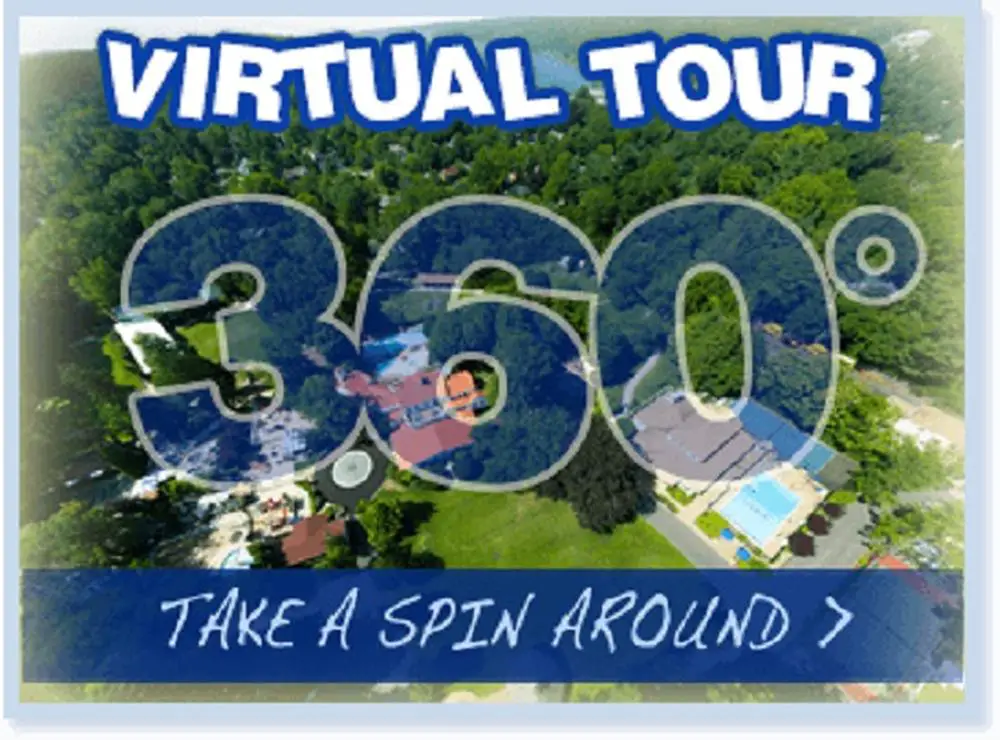 Our Magnificent Campus
Our campus is simply the finest in the nation. Our meticulously groomed 27 acre landscape offers an inspirational, estate-like setting. Pierce includes the very best in recreational, athletic, and fine and performing arts facilities. We pride ourselves on cultivating a pristine natural environment. Beautiful flowers, well-groomed gardens, and some of Long Island's most majestic trees cover our magnificent campus. The centerpiece of the Pierce campus is a beautiful, century-old Italian mansion. This building houses our air-conditioned dining hall, kitchen and music rooms, plus facilities for our junior campers. The Pierce Aquatics complex is unrivalled in all of camping. Our Aquatics facility features 7 beautiful pools, our Jr Olympic indoor pool and WaterWorld Sprayground. These crystal clear, temperature controlled pools offer a comfortable swim setting for campers of every age and skill level. Not to mention 10 Athletic Fields, 4 Adventure Courses, Performing Arts facilities and a whole lot more!
Our Program – A Natural Progression
At Pierce, our camp-wide program grows with your child year after year! A Pierce summer is built upon the concept of natural progression. Campers thrive in this exciting structure which includes developmentally-appropriate activities tailored to each age level. And, every summer there is always something more than the summer before! At Pierce we make sure that the best keeps getting better!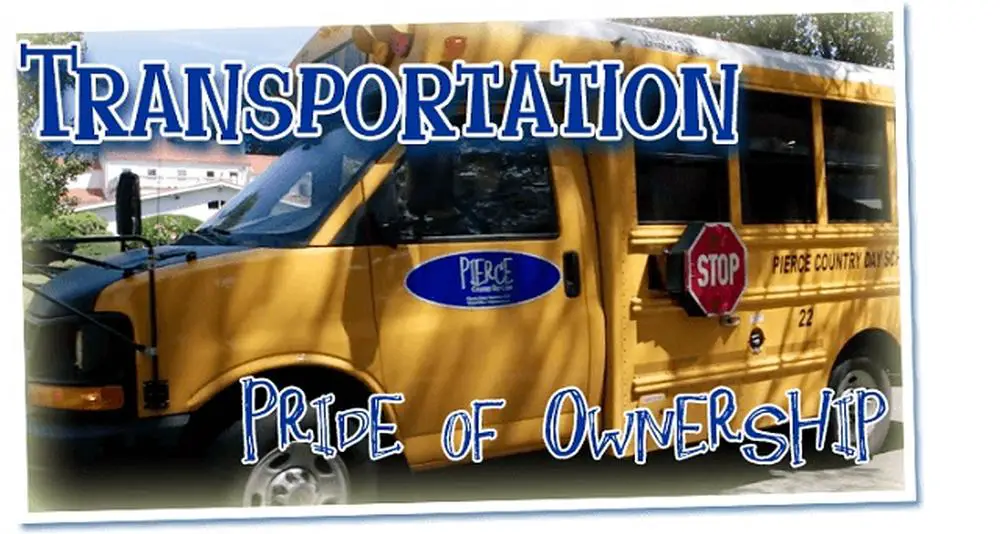 Safe and Spirited Door-to-Door
Pierce is the only camp that owns and operates 100% of our vehicles. We personally oversee all aspects of routing, vehicle maintenance and driver and bus counselor training. Our top priority is the safety of all of our campers. The Pierce family has been in the school bus business since 1945. Pierce Coach Line is fully owned and operated by Pierce and has remained the school district carrier for the Port Washington, Carle Place and East Williston School Districts for over 50 years. We have tremendous pride in our impeccable safety record and highly efficient transportation operation. The Pierce Day begins with door-to door transportation on our comfortable, closely supervised buses. All of our vehicles are air-conditioned, two-way radio equipped, and maintained to the highest standards. All Manhattan & Brooklyn vehicles have a dedicated bus counselor who is equipped with a cell phone to communicate with our families as necessary.
Come Tour Pierce!
The best way to see the Pierce Difference is to come tour camp for yourself. Taking a tour of any camp you are considering for your child is the most important part of the decision making process. While on campus you will get a feel for the people who work there, culture of the camp, and get to see the facility and grounds in person. Taking a tour will also answer many of the questions you may have, or spur you to think of things you have not yet considered to make sure you find the best possible fit for your child.
We offer private tours every other weekend between 12 and 3 PM. No appointment necessary, just come on in!
Please send me information about Pierce Country Day Camp
Find More
CAMPS - CAMPS FOR OLDER KIDS - PRINT GUIDE

Our Super Senior program gives our oldest campers full run of all that Pierce has to offer and maximum choice in their schedule. Swim twice daily and our guided choice scheduling allows our oldest campers to choose from more than 30 different activities. Weekly off-grounds trips offered too!
Get the Best Kid-Friendly Activities
Sent to You Weekly!