Oasis Day Camp Queens - Oasis in Bayside – Fort Totten
Totten Avenue and 15th Road
Bayside
516-738-5010
Charles Giegerich, director
Oasis Camps
Oasis Camps offer specially tailored programs for children from 3 years old entering 9th grade! We offer amazing facilities, mature staff with low camper/staff ratio, a warm safe environment where children have the opportunity to participate in varied activities tailored to their interests!
Early Start Imagination Camp (ESIC)
Children ages 3 years old to entering kindergarten.  • Low child to staff ratio. • Ready for September enrichment component. • Specialized experienced instruction staff • Daily schedule accommodates both physical and creative needs of campers. • American Red Cross Instructional and recreational swim program to build confidence and comfort in the water. • Participate in all camp events!
Lower Camp  
Children entering 1st to 3rd grade. • Varied sports and non-sports programming designed to expose campers to new, exciting and fun activities. • Non-competitive, inclusive environment stresses building bonds and friendships. • Choice time activities to give campers the opportunity to pick their own activities. • American Red Cross instructional and recreational swim program to further develop skills and confidence.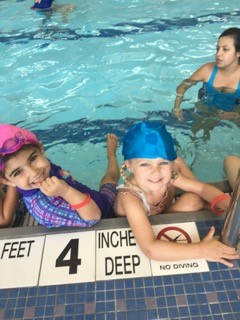 Upper Camp 
Children entering 4rd to 6th grade. • Activities planned to further expand on skills and to explore new interests. • Programming tailored to meet the maturing tastes of older campers. • Campers choice-choose your favorite activity and enjoy! • The opportunity to engage in intramural events, engage in intercamp travel and exciting day trips. • Or try Gold Coast Sports Academy for a week or more of intense Sports Training! • American Red Cross swim program tailored to meet skill level and fun!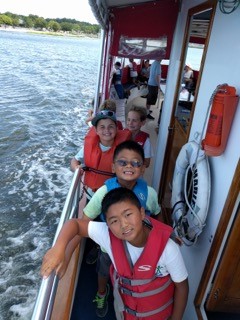 Teen Travel Program 
Teens ages 12-14; entering 7th, 8th & 9th grade. Our Teen Travel program is an opportunity for teens to broaden their horizons! Daily trips to destinations in Long Island & the New York area include: • Museums, area beaches, baseball games, amusement parks, interactive workshops with talented professionals & more! • Community service projects, overnight camp excursions & late-night socials! • Teens leave Oasis with a new appreciation for their surroundings, as well as learning new skills while forming meaningful friendships.
Please send me information about Oasis Day Camp Queens - Oasis in Bayside – Fort Totten
Find More
CAMP HISTORY - PRINT GUIDE

For more than 20 years, Oasis Day Camp has enrolled campers ages 3–14 with specialized programs for each age. At Oasis children grow, learn, have fun, and build lasting memories while making lifelong friends with amazing staff and activities.
Meet the Camp Director

Kara is thrilled to be returning to Oasis at Bayside this summer. This will be her ninth summer with Oasis. During the year, Kara spends her time encouraging children to strive for the best as a teacher with the New York City Department of Education. Kara loves to tap into her creativity and is always looking for new ideas and new things to try. Kara is proud of the diversity the Oasis in Bayside program offers.

Get the Best Family Activities
Sent to You Weekly!