Mill Basin Day Camp
5945 Strickland Ave.
Mill Basin, Brooklyn, NY
718-251-6200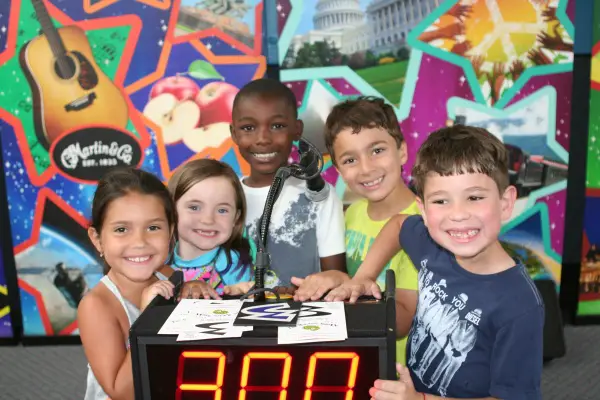 Mill Basin Day Camp
Summers are for having fun. It's a time to spend with friends. To make memories and share experiences that last a lifetime. That's what Mill Basin Day Camp is all about. Mill Basin Day Camp is dedicated to providing an exciting and fulfilling camp experience for both children and their parents by providing of fun, recreational, social and educational activities.  We have grown over the past 20 years to become one of the most popular summer camp program New York.  At least that is what the kids tell us.
Staff
Our staff consists of professionals, many of whom continue to work in child related fields throughout the year. Our directorial staff is comprised of licensed NYC Department of Education teachers and deans in various elementary and high schools.  All group leader staff are trained in CPR and First Aid. Aquatics programs are staffed by certified and licensed personnel, as required by the NYC Board of Health and American Red Cross. We equip our staff and facility with the latest and most modern safety and technological products in order to maintain constant contact and security both on and off the camp facility. Campers also receive Camp Gear which they use throughout the summer. 
Programs
Our modern, fully air-conditioned facility offers a wide range of activities for children entering Pre-K thru 9th grade in the upcoming September scholastic year. There are Six (6) individual camp programs. Each camp has its own unique and innovative program that best suits the needs of the varying ages of our campers. Each group has various methods for integrating new campers into their groups. Head Counselors are trained to make sure that all campers are introduced to the other campers and are made to feel part of the group in the first few minutes of the camp day. Directors are also at hand to help new campers make any adjustments that they may need.
Flexible Registration
There are over 40+ Activities at MBDC and all groups schedules are both indoor and outdoor and are balanced accordingly. We realize and understand the pressures facing today's working parents so we have designed a very flexible registration program.  Changing your summer schedule by adding, subtracting or changing weeks is never a problem at any time. If summer school is a worry for you, our program is entirely refundable at any time prior to the first day of camp. Families are always invited to come in for a personal tour of the facility and to discuss the camp program with you at length. It would be our pleasure having you. Sincerely, Jack Grosbard, Owner 
Activities and Facilities
* SWIMMING  * BASKETBALL  * VOLLEYBALL  * HANDBALL  * SOCCER  * KARATE * NEW "GYMNASTICS ROOM"  * FOOTBALL  * GAGA BALL  * DODGE BALL  * WIFFLE BALL * TRACK & FIELD  * FLOOR HOCKEY  * NEW "SPRINKLER PARK"  * DANCE  * COMPUTER * VIDEO GAME DESIGN  * JEWELRY DESIGN  * DRAMA  * FASHION DESIGN * NEW "ROCK BAND"  * BAKING  * ARTS & CRAFTS  * TALENT SHOWCASE KARAOKE * TELEVISION STUDIO  * CIRCUS PROGRAM  * BLACK TIE GALA PARTY  * LEGO LAB * GIANT SCREEN THEATER  * 60 FOOT 2 STORY  * JUNGLE GYM  * 3-D MOVIE THEATER * "OLD SCHOOL" VIDEO ARCADE  * BINGO  * CARNIVAL  * OLYMPIC GAMES  * DAY TRIPS * 2 "NEW COMPUTER LABS"  * INDOOR DIGITAL PLAYGROUND  * "WII" ROOM * TINY TOWN WESTERN CITY
Please send me information about Mill Basin Day Camp
Find More
CAMPS

MBDC is dedicated to providing exciting and fulfilling camp experiences for children through fun, recreational, and safe activities. Our modern, air-conditioned, and private facility offers a wide range of activities for children entering pre-K through ninth grade. There are five individual camps, each with unique and innovative programming.
Meet the Director

Dear Friends, Edith Katsman, the camp director, and I are proud to lead our wonderful staff at Mill Basin Day Camp as we have done for the past 21 years. Please plan a time to stop by to visit and tour our facility and discuss the camp program. Edith and I want to know how we personally can make this summer one that your family will remember forever.
Sincerely, Jack Grosbard, owner Mill Basin Day Camp.
Mill Basin Day Camp

Get the Best Family Activities
Sent to You Weekly!