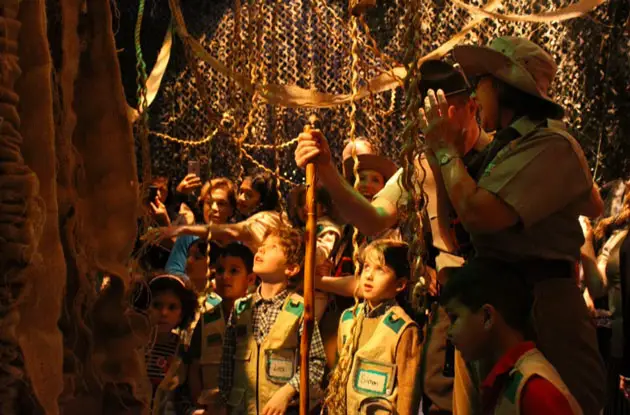 Pip's Island Opening in NYC this November
Get can't-miss family activities sent to you!
Get the Best Family Activities
Sent to You Weekly!
Graphic novels, web series, broadcast animated series, mobile apps and video games will be used to explore the rich story world using the fully developed visual language developed by the in-house animation team.
"Pip's Island is born from today's need for children to have multi-sensorial experiences that challenge their minds, spirits and bodies," says Rami Ajami. "Pip's Island is the future of kid's entertainment as it transcends digital and physical realms."
Pip's Island launches November, 11th at Chelsea's Skylight Modern (537 W 27th St., NYC). Tickets are on sale September 7th at pipsisland.com.
RELATED: Discover More Theater for Kids Near You
Sign up for our newsletter to receive the latest updates on fun events and other family activities in your area.
Main image via pipsisland.com