Stuff We Like for Kids: Fun with Food
Get can't-miss family activities sent to you!
Get the Best Family Activities
Sent to You Weekly!
Pop Art
This Limited Edition Vintage Mickey toaster, which comes in a retro tin breadbox, dishes up Disney-designed toast thanks to an interchangeable stencil plate that stamps "pie-eyed" Mickey or Minnie Mouse characters right on your tot's bread. Only 2,000 are being produced, so preorder in early January 2011 (they'll be ready to ship by the end of the month). ($49.99; www.poparttoasterstore.com or www.disneystore.com)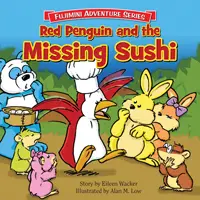 Go East!
From sushi-eating penguins to bunnies that know taekwondo, author Eileen Wacker casts memorable characters inspired by Asian culture in her new Fujimini Adventure Series. The books invite kids into a world rich in tradition and teach lessons of friendship and acceptance with humor and grace. Online games at www.oncekids.com allow kids to interact with their new animal friends post-storytime. (Preschool through first grade; $10.99 each; www.amazon.com)