The Waldorf School of Garden City
225 Cambridge Ave.
Garden City, NY
516-742-3434
Who We Are
Programs
Camps
Contact
Who We Are

The Waldorf School of Garden City is accredited by the New York State Association of Independent Schools and the Association of Waldorf Schools of North America (AWSNA) and is recognized by the New York State Education Department. Our outstanding and dedicated faculty have led the Waldorf School of Garden City to become a leader in the education field, offering a full education from Early Childhood through High School.
Today's world demands future leaders that will be unconstrained by disciplinary boundaries in finding solutions. Our interdisciplinary Main Lesson classes prepare graduates for 21st century leadership. Education in its truest sense comes not from knowing the right answers but in learning how to ask insightful questions. Classroom discussions are vibrant and engaging. Our faculty are experts in their fields: innovative educators who are willing mentors and lifelong learners.
In addition to its rigorous and active-learning based curriculum, The Waldorf School of Garden City owns an extension campus in New Hampshire called Glen Brook. Originally for school children to spend summers away from the city, Glen Brook is a working farm that hosts Waldorf students every year between third grade and graduation, where they expand on what they are learning in the classroom, as well as reconnect with nature, and each other.
Mission
The Waldorf School of Garden City educates children to meet the world with purpose, gratitude, and respect.
Our curriculum, inspired by Rudolf Steiner, progresses in accordance with child development, awakening students to the experience of knowledge, strengthening their sense of moral responsibility, and empowering them to act with courage and conviction.
The School's aim is to graduate a diverse group of young people distinguished by the scope and acuity of their minds as well as the depth and integrity of their character.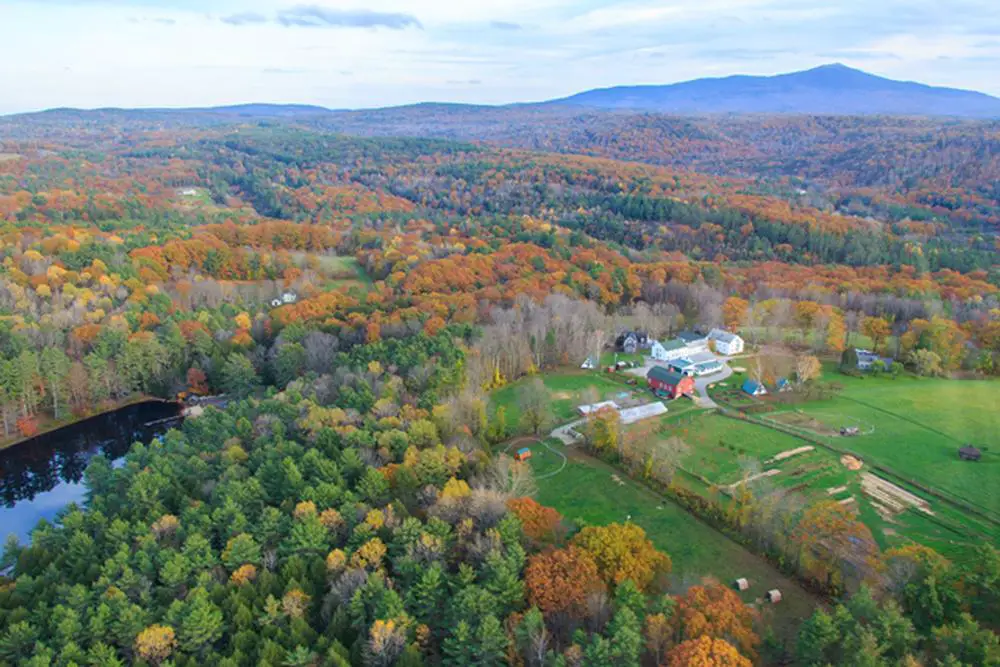 Outdoor Education Program
As an educational facility of The Waldorf School of Garden City, Glen Brook welcomes grades 3-12 every year. These week-long programs dovetail student's Waldorf Education with Camp Glen Brook's unique offerings. Examples include:
3rd Grade: Harvest and food preparation: students gather apples to make crisp and press cider, gather vegetables to make soups and salads, grind wheat to make bread, churn butter, and enjoy a harvest meal. Students also explore the forest and build shelters, building comfort and confidence for living in the outdoors.
7th Grade: Mechanics: Students lift heavy objects using levers, pulleys, and fulcrums; they hoist each other to the ceiling of the barn in a "bosun's chair;" and have an introductory experience on the high ropes course, which focuses on an introduction to both mechanics and group social dynamics.
11th Grade: Cartography & Orienteering: Students learn a history of cartography, and practical, hands-on orienteering skills. The "final exam" consists of groups of small students using their newly-learned skills to navigate their way through the woods on a 5- to 7-mile course that finishes at Glen Brook.
Early Childhood Program
Young children live in their senses; all that they learn comes from their direct and immediate experience of daily life. Through creative exploration action and interaction with everything around them children acquire not only the rudiments of intellectual knowledge but an abiding appreciation for the world they have entered.
The Waldorf School of Garden City's Early Childhood Program is designed as a sensory-rich environment for children to discover what lies in the world and to grow their inner capacities. Its aim is to cultivate in young children the foundation for lives of sustained learning and purpose. Formal instruction focused on specific skill development has no place here no matter how seemingly creative the presentation or intense the motivation elicited in the children. Information and abstract skills lacking roots in the growing children themselves ultimately dulls their abilities for creative exploration as well as the joy that both follows and kindles the discovery of the workings of the world.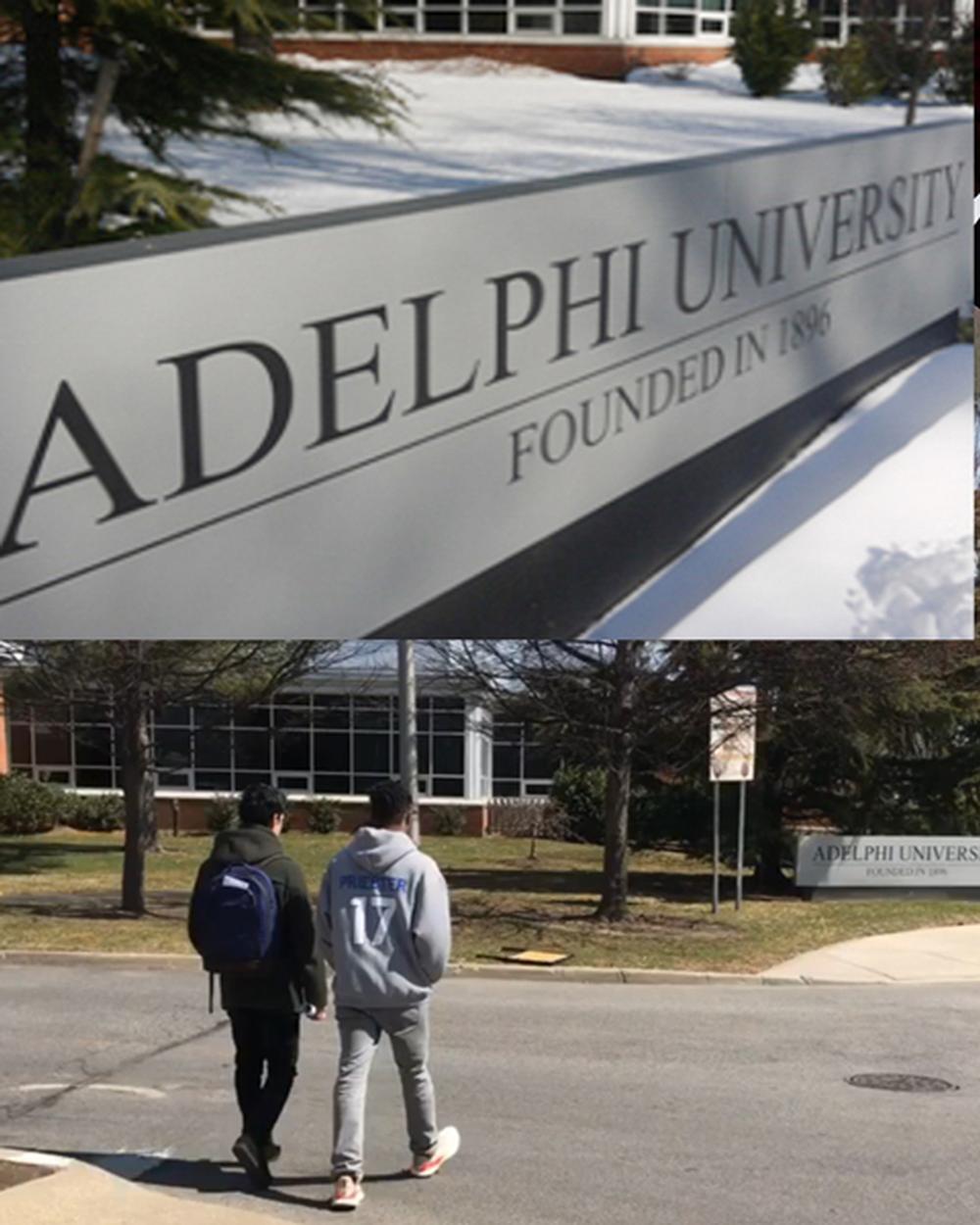 Adelphi Partnership Program
A great high school is one thing. But a great high school that is next door to a recognized research university? Now that is something entirely different. Rather than approximating a college curriculum, students at the Waldorf School of Garden City can experience it firsthand. Leveraging our location directly next door to Adelphi University, we have a partnership with Adelphi University which makes available to our students, college courses on their campus. Our goal is to make sure that each student graduates armed with the creativity and intellectual capacity to acquire, analyze, and communicate complex knowledge. Through direct immersion, students can get a sense of what is required of them in a colleagiate setting, while still have the benefit of their mentors at our school.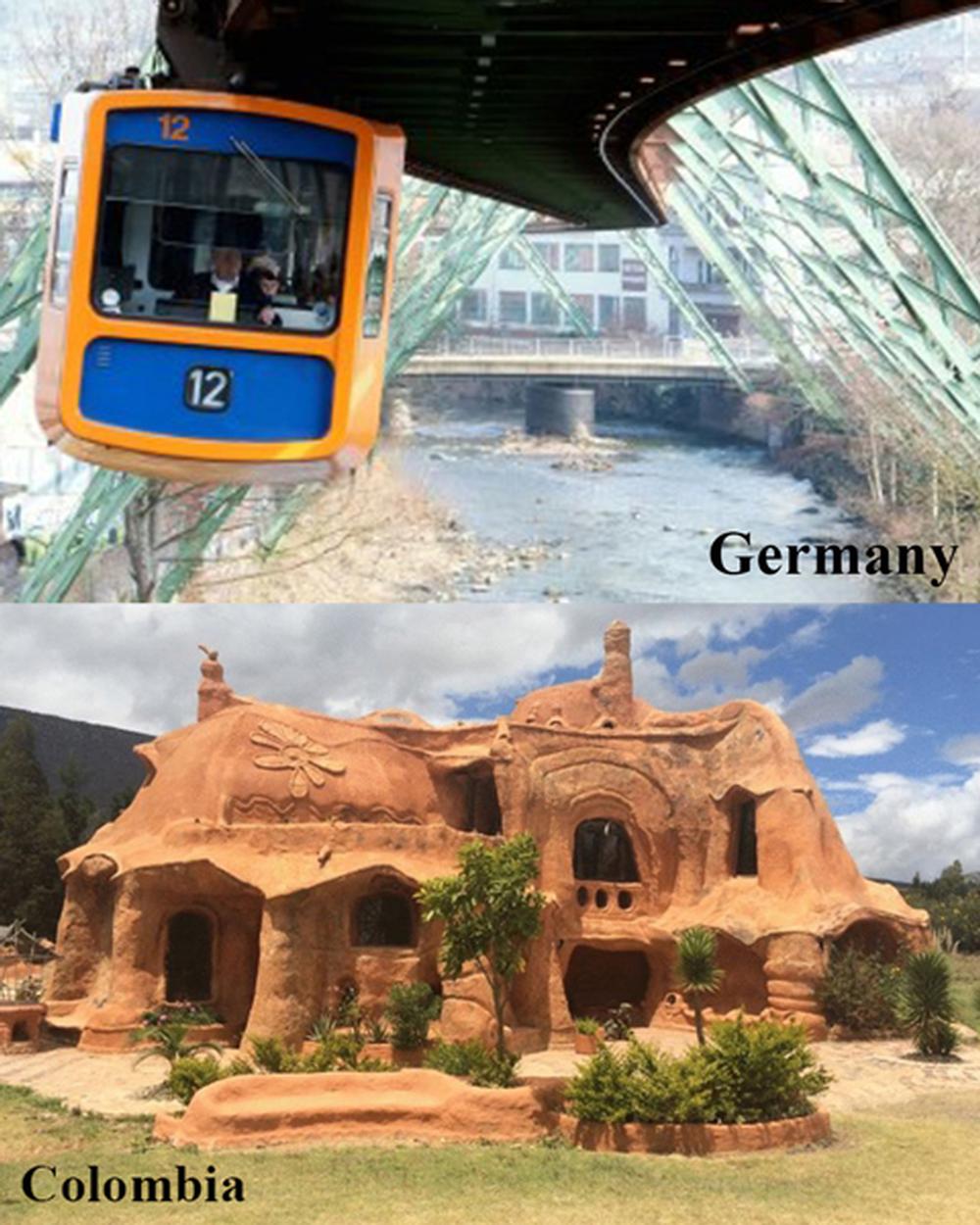 Exchange Program
The Waldorf School of Garden City shares our educational philosophy with over 1,000 sister Waldorf Schools around the world, over 850 of which are outside of the United States. The School s curriculum aims to instill in students a sense of global preparedness. A cosmopolitan student body is integral to this central aim.
Waldorf High School students have the opportunity to participate in an Exchange Program at one of the Waldorf high schools around the world. The school also enjoys visiting international students from these schools. Approximately 30% of the sophomore class participates in the Exchange Program.
An education at the Waldorf School of Garden City is international by default. Trust your questions; question your assumptions. Confront the world in all its struggle and splendor. Let yourself be changed. Learn what you have to give.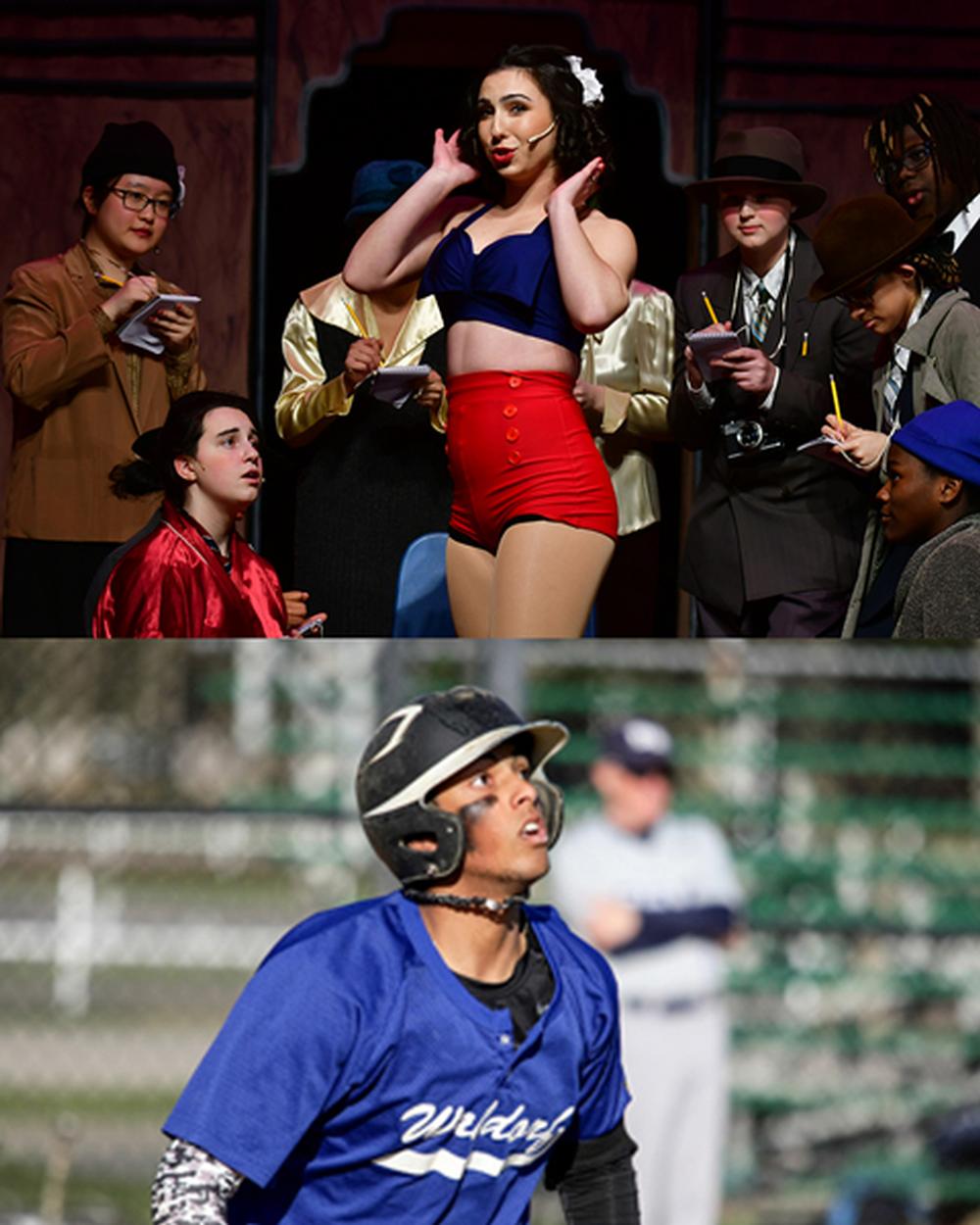 Arts & Athletics Programs
From Musical Theatre and Fine Arts to Athletics and After School Clubs, the Waldorf School of Garden City offers a variety of extracurricular activies that allow students to delve deeper into their interests or learn something new while bonding with their peers. Not only do classes from grades 1 through 12 produce an annual class play, High School students who want to take these experiences to a higher level may audition for the annual High School Musical or join the stage crew. Athletes participate in Soccer, Basketball, Baseball and Softball. Additionally, Tennis, Volleyball and Golf Clubs are offered seasonally. Robotics, Literary Magazine, SAT prep, Yoga, Chess, and Baking are clubs that are popular with students as are electives like, Knitting, College Bio, GSA, and Photography. Waldorf students are well-rounded and often participate in a variety of extracurricular activities to satisfy their curious natures and enhance their academic experiences.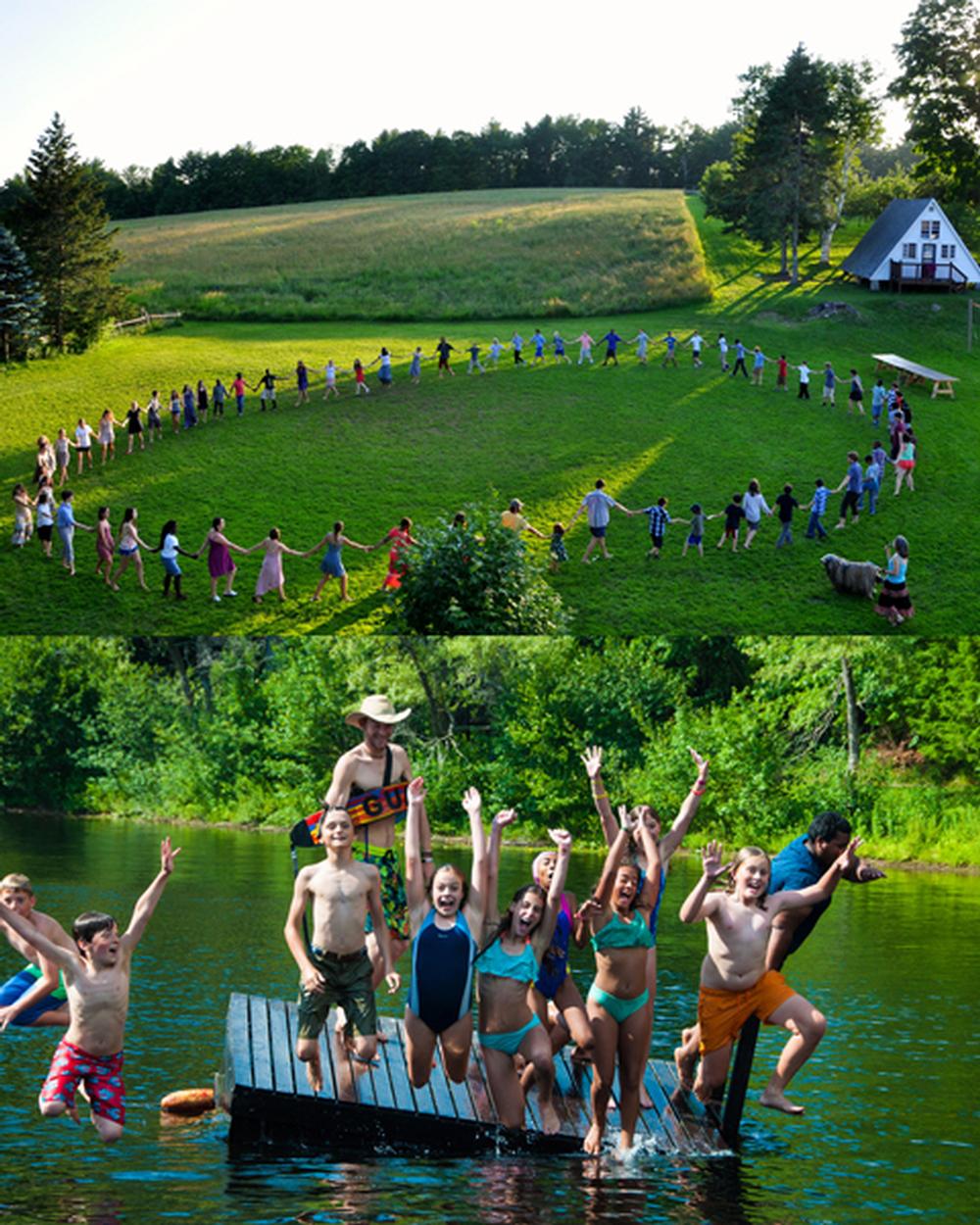 Camp Glen Brook
Marlborough N.H.
Sleep-Away Summer Camp:
Small size, farm-to-table food, and Waldorf philosophy are three hallmarks of Camp Glen Brook's co-ed residential Summer Camp for 3rd - 10th graders.
Camp Glen Brook weaves traditional New England camping activities with the ideals of Waldorf education. The co-ed, residential, summer camp seeks to inspire and empower children and teenagers to feel comfortable in the world, be involved in their communities and be good stewards of the earth.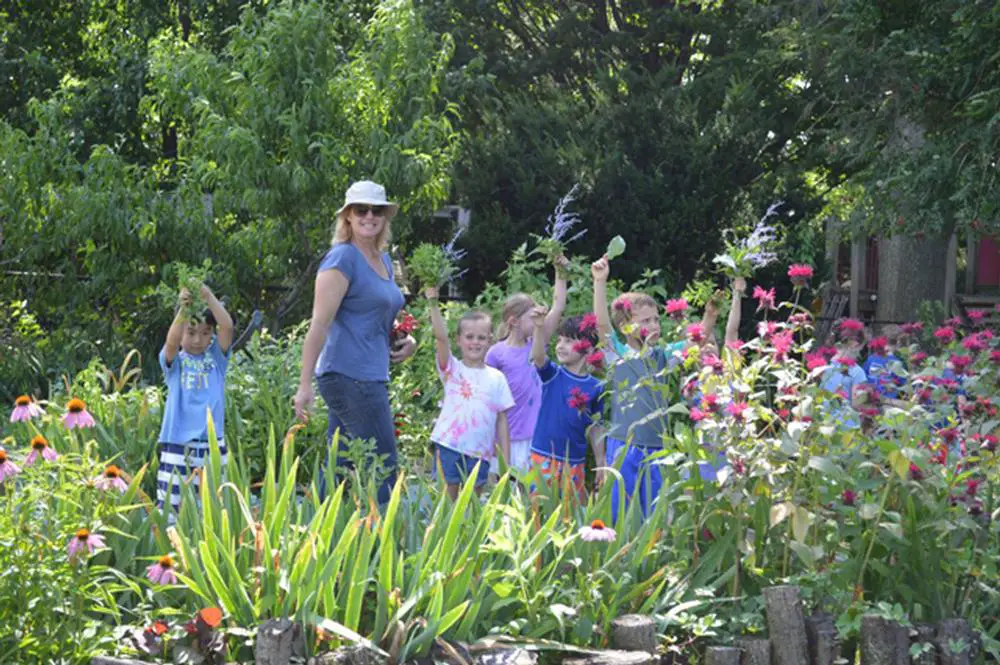 Summer at Waldorf
Day Camp in Garden City:
Summer at the Waldorf School is a day camp for boys and girls ages 3-13. Offering both half and full day programs, flexible scheduling, a variety of quality activities and special events led by dedicated and talented counselors our program creates an atmosphere of lively, yet relaxed, summer fun!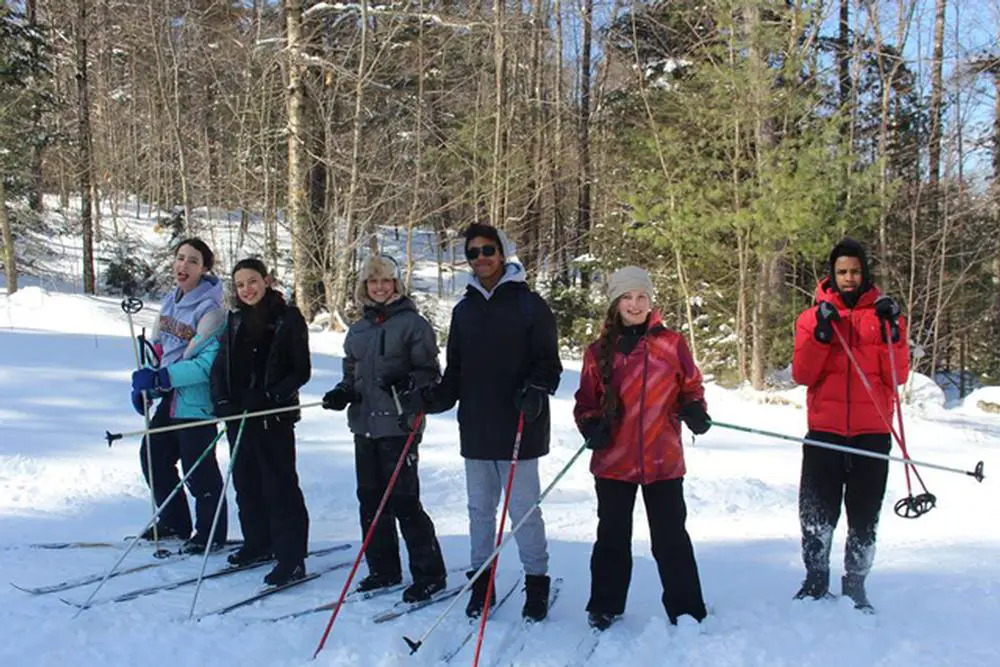 Winter Camp in New Hampshire
During the February week of President's Day, Camp Glen Brook offers an overnight winter program for 3rd through 8th graders. The week is patterned after our summer program with two morning and afternoon activity blocks. Glen Brook is a winter wonderland, and we take advantage of it!
With some warm clothes and fun activities, we stay warm and have fun on the coldest of days. We:
*Skate on the pond
*Sled down our hills
*Cross-country ski
*Snow-Shoe
*Build snow forts
*Track Wildlife
And More!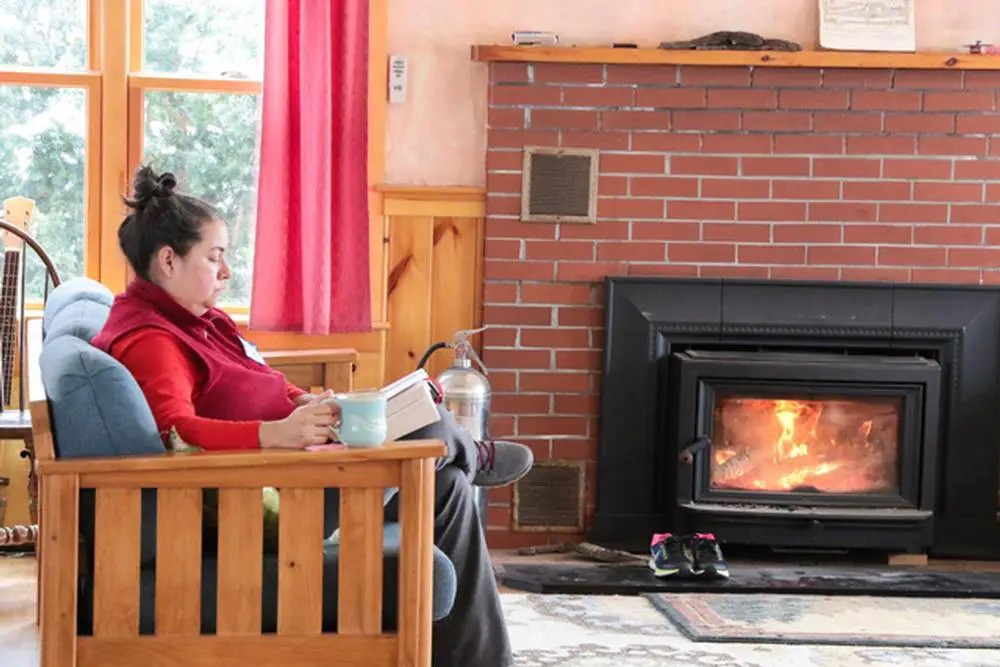 Family Camp & Adult Weekends
Family Camp:
Families are invited to stay at Camp for four nights and participate in all that Glen Brook has to offer in the height of summer:
*Swimming and canoeing
*Hiking the forest trails
*Helping on our farm
*Relaxing in the hilltop gazebo or the shade of a sugar maple
*Archery
*Arts and crafts
Adult Weekends:
A chance to get away from your responsibilities and devices to be renewed and refreshed in this very special place. You will enjoy delicious farm to table meals, walks in the woods, the opportunity to learn new things, or simply read by the fire, all in the context of a supportive intergenerational adult community.
Please send me information about The Waldorf School of Garden City
Visit Website
Email
Address:
Please send me information about The Waldorf School of Garden City
Find More
EDUCATION

The Waldorf School of Garden City, accredited by NYSAIS and AWSNA, educates nursery through 12th grade children to meet the world with purpose, gratitude, and respect. Our curriculum awakens students to the experience of knowledge, strengthening their sense of moral responsibility, and empowering them to act with courage and conviction.
Get the Best Kid-Friendly Activities
Sent to You Weekly!