As a dually licensed therapist with almost 30 years of clinical experience, I have a unique perspective on the vulnerability of the mind and body as well as its enormous capacity for growth, recovery and change.
I have worked very successfully with children and teenagers with behavioral problems who also have sensory, coordination and language issues, ADD/ADHD, Non-Verbal Learning Disorders, Asperger's and Spectrum Disorders. I also work closely with adults in parenting typically and atypically developing children and adolescents who present with inflexibility, aggression, dysregulation, tantrums and other provocative behaviors that are perplexing and would render most of us helpless.
As adults, our lives can become increasingly complicated. We can work together to identify patterns that cause pain and anxiety and come to a better understanding of the feelings that influence the choices and ways of communication that get in the way of a more fulfilling life. We will explore how symptoms are created in an effort to protect and defend against feelings of vulnerability. Feelings of emptiness that are filled by addictive habits such as excessive drinking, eating, electronics, promiscuity, smoking, gambling, etc, can be understood and healed through a new therapeutic relationship which will lead to inner strength, a more stable sense of self, and more meaningful work, relationships and love.
Sheri Perlman graduated from Washington University with a Bachelor of Science in Occupational Therapy and New York University with a Masters of Social Work.
Ms. Perlman has four years of postmasters institute training in psychotherapy with children, adolescents and parents. She also has three years of training at a psychotherapy institute for adults. Ms. Perlman works psychodynamically, cognitive behaviorally and with hypnosis.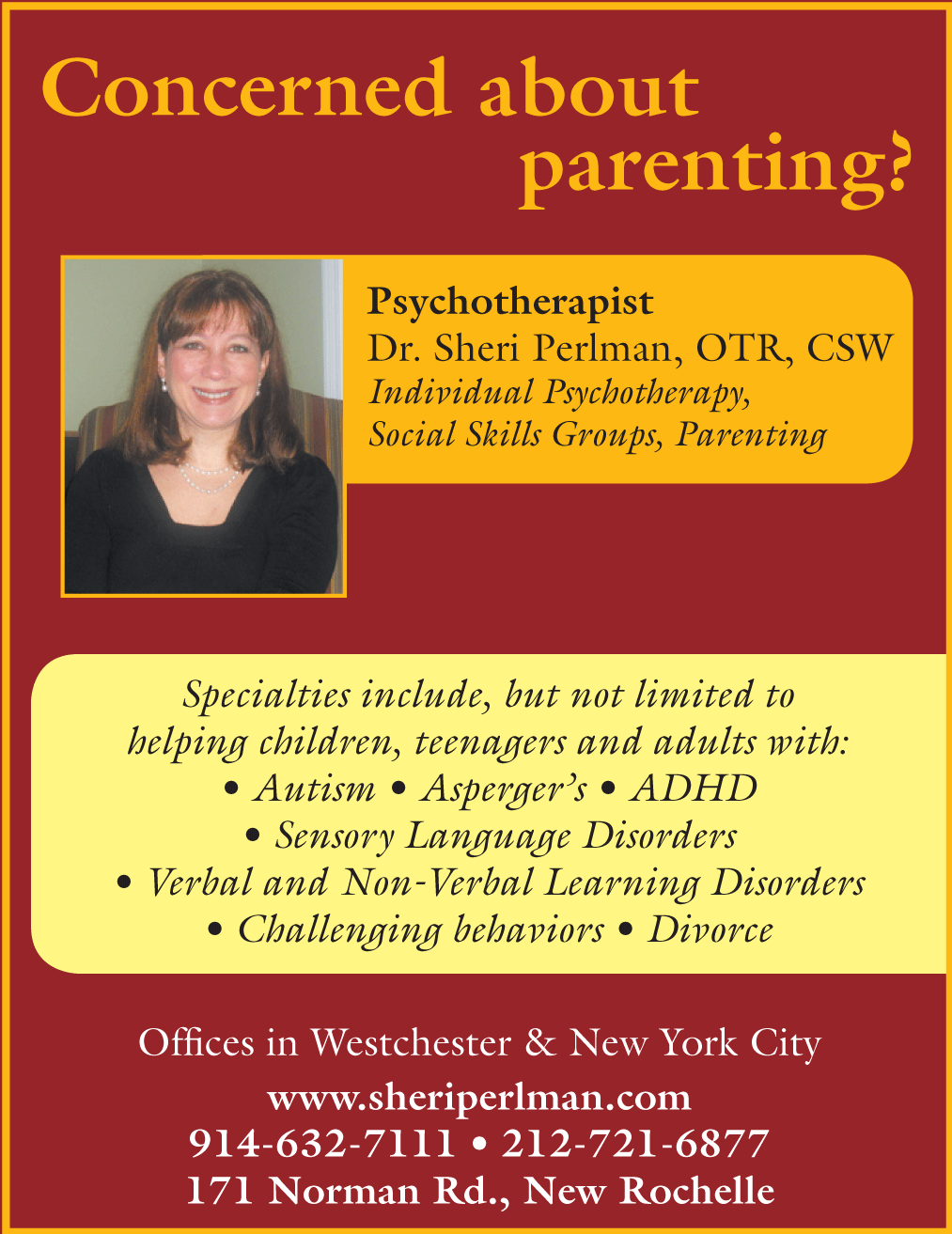 Want to learn more about this business? Send them a direct inquiry.
Be a good fellow parent and share this with a friend who would be interested
Read More on NYMetroParents.com:
On The Blogroll: Donuts, Dresses, and Dirt
The NYMetroParents blogroll features the best blogs in the parenting world, from New York and beyond. Here's a closer look at why we love these mom bloggers and dad bloggers and how they're shaping the web for parenting today.

Sweet Outfits, Sweet Store
For parents who feel like cute clothing options for baby boys are limited, My Sweet Pea, which opened on November 21, is a welcome relief.