Park Shore Country Day Camp
450 Deer Park Road
Dix Hills, New York
631-499-8580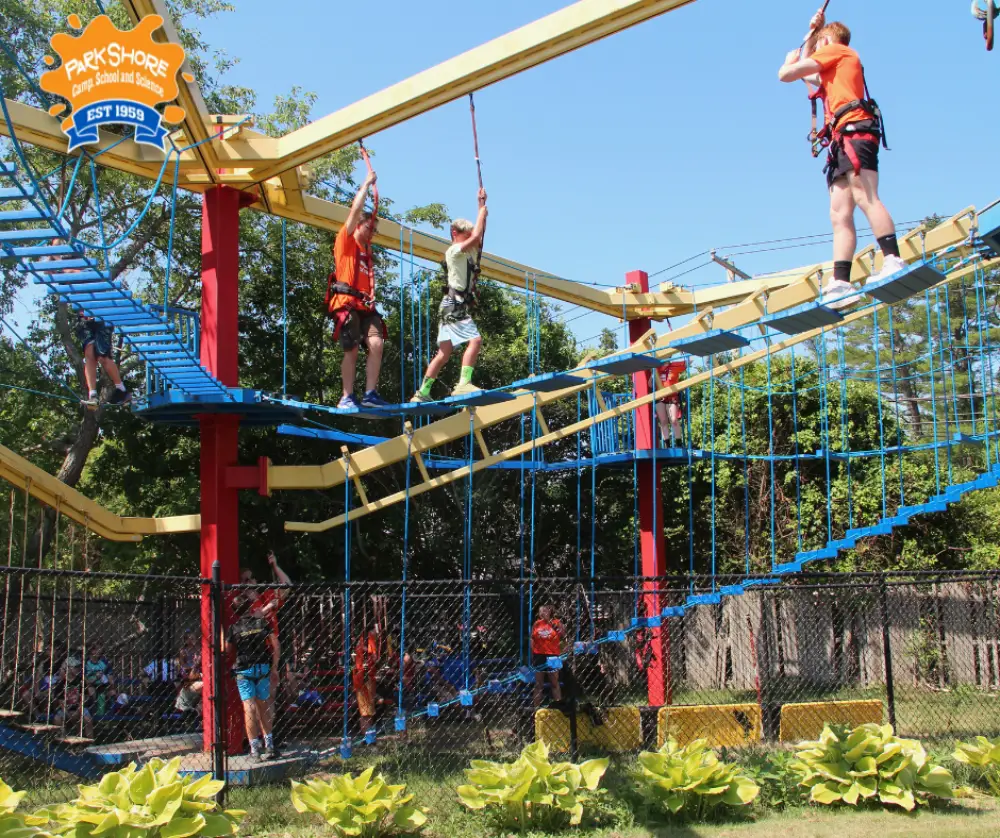 About
Park Shore is an awesome, exciting, non-stop, unplugged, outdoors, try-new-things, growth experience jam-packed with camp culture, traditions and friends! Located in Dix Hills on 15 acres. Programs for ages 2-15. Activities include Athletics, Aquatics, High Ropes Course, Bungee, Rock Wall, Ninja Course, ATVs, Arts and Crafts, and Special Events. Travel programs for ages 11-15. Specialty Camps: Extreme STEAM Science Kids and Sports Track. Transportation, before and after-care, and lunch available. Family owned and operated. Established in 1959. New For 2022: The Cooking Cottage, Creators Art Studio, Enhanced Arts & Crafts and Athletics.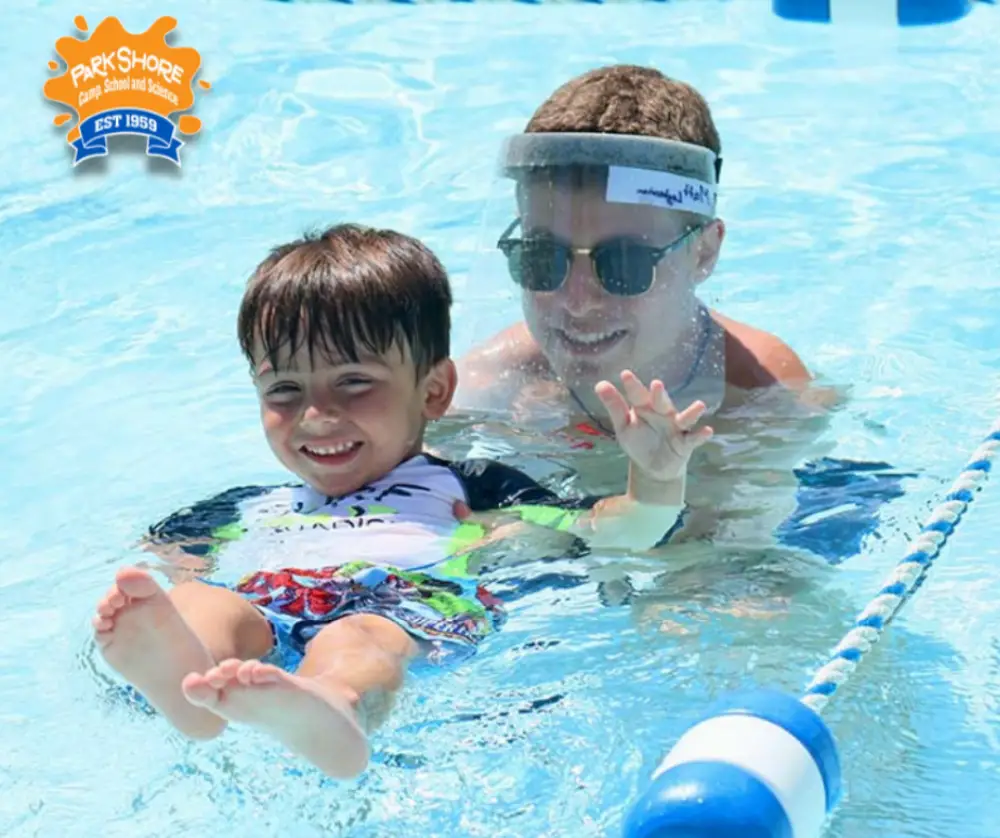 Day Camp & Travel Programs: Ages 2-15
Ages 2-3: Supervised by Preschool teachers. Designed to create an atmosphere of warmth, security, discovery and fun with activities to stimulate and foster developmental growth.
Ages 3-5: Preschoolers get to experience camp in a smaller, more controlled environment with specially designed areas for only Preschool campers.
Ages 6-10: Experience all of the activities and use of all facilities including Extreme Adventures, high end sports, specialty areas and more.
Ages 11-15: Travel Programs consist of day and overnight trips on and off of Long Island. Destinations and length of trips vary by age.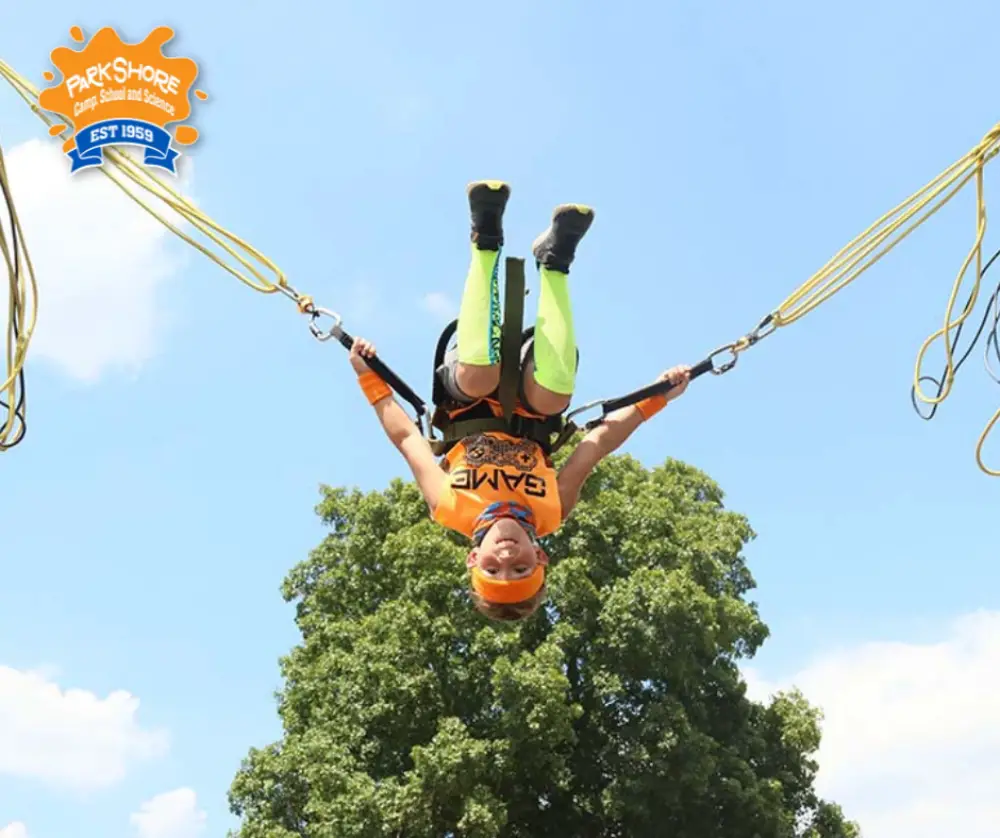 Day Camp Activities
AQUATICS: Designed to create confident, safe, capable, and happy swimmers. Three heated pools with slides. American Red Cross Swim Instructors. Two swims daily.
ATHLETICS: Focus on skill development and creating an exciting athletic environment where campers progress to their highest potential. Baseball, Basketball, Soccer, Hockey, Tennis, Flag Football, Volleyball and more.
EXTREME ADVENTURE: High Ropes Course, Bungee, Rock Wall, ATV s, Ninja Obstacle Course. SPECIALTY AREAS: Arts & Crafts, Baking, Remote Control World, Aqua Zumba, Preschool Enrichment, Maker Space, Sprayground, Camper Car Wash and more.
SPECIAL EVENTS: Themed Special Events, Entertainers, Color War, Spray Park, Water Slides, Slip-n-Slides, Foam Pit, Bounce Rides.
Travel Programs For Ages 11-15
Campers travel under the careful supervision of experienced and mature Directors and Staff. Trips off Long Island are in air-conditioned coach buses. Super Seniors: (Completing 5th) Three days on grounds and two days traveling to Long Island destinations. Explorers: (Completing 6th grade) Travel off grounds every day with two overnight trips in July and in August. Superteens: (Completing 7th-9th grade) Travel to farther destinations. One 4 day/3 night trip, one 3 day/2 night, and one 2 day/1 night trip are taken in July and in August.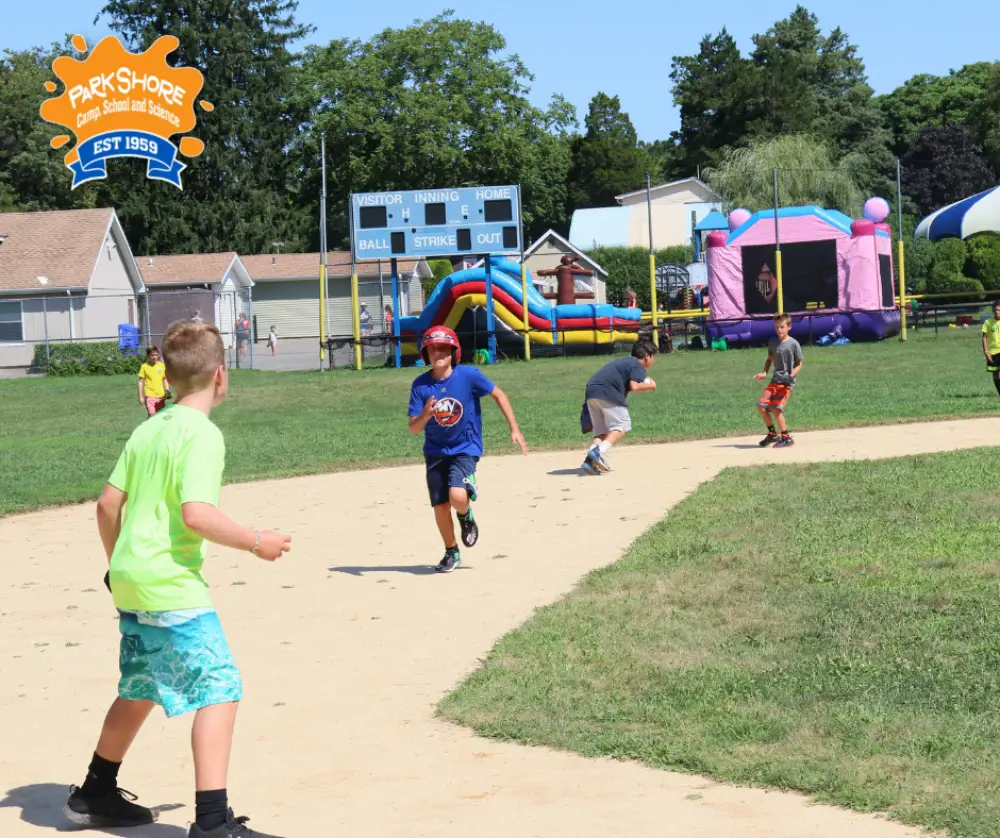 Why Park Shore?
Camp is a HUGE opportunity for growth and making life-long friendships. Located on 15 beautiful acres in Dix Hills, Park Shore offers opportunities for campers to try new things, stretch their limits, mature, develop interpersonal skills, unwind, take a break from technology, and have fun just being a kid. Contact us to learn more.
Refundable Deposit Up Until 3/4/22
Sibling Discounts Available
Flex Scheduling Available: Choose 2, 4, 6 or 8 Weeks. 3-5 Days
Half Day Programs Available for Preschool Campers
Customized Payment Plans
All Major Credit Cards Accepted
Please send me information about Park Shore Country Day Camp
Find More
Get the Best Family Activities
Sent to You Weekly!