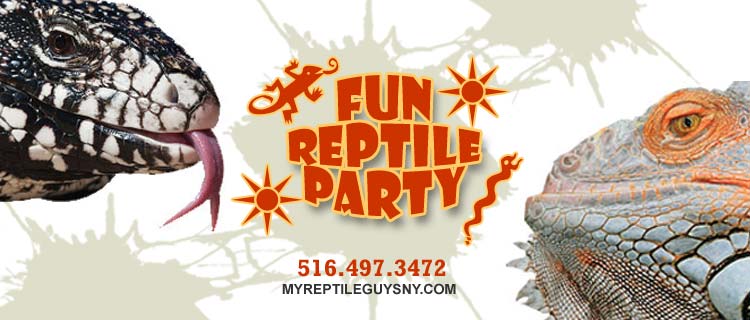 AMAZING REPTILE PARTY!
The biggest, most awesome reptile selection! Educational, fun, and totally interactive shows.Three packages to fit any age group & party size. Petting zoo & photo sessions included in all shows. Special attention to the birthday boy or girl. Best of all, we come to you!
Holding BS and MSW degrees, My Reptile Guys provide age-appropriate, highly motivational and totally interactive fun-filled reptile parties that will truly electrify your guests.
All amazing shows end with a petting zoo session for kids to touch & hold the reptiles while parents capture the memories in video or photo. A family adventure no one will ever forget.
As a family owned and operated corporation with branches in New York and Atlanta, My Reptile Guys have delivered fun & educational reptile adventures to top family venues and to thousands of homes, schools, libraries, and camps since 2007
We service Nassau County, Long Island/Suffolk County, Queens, Brooklyn, Manhattan, Westchester and Bergen County. Contact us: 516-497-3472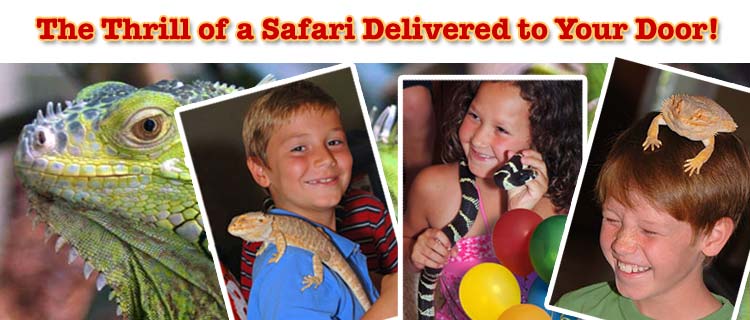 Want to learn more about this business? Send them a direct inquiry.
Be a good fellow parent and share this with a friend who would be interested
Read More on NYMetroParents.com:
Ask the Expert: Can Damage to My Daughter's Teeth from Bulimia be Corrected?
Bulimia is an eating disorder that often involves vomiting, which can cause damage to the patient's teeth over time. The American College of Prosthodontists and Kenneth S. Kurtz, D.D.S., FACP, a board-certified prosthodontist, offer dental advice for those who have or know someone who has bulimia, including how to evaluate the extent of the damage and whether it can be corrected.

Annie Shines on Broadway
"Annie" the musical, now playing on Broadway, is winning over a new generation of kids who connect with Annie's spirit and classic rags-to-riches tale. Our theater critic goes behind the scenes with Katie Finneran, who plays the comically villainous Ms. Hannigan.

One Local Music-Loving Dad Explores Evolution of Kindie Music
A Brookyln-based, music-loving father explores how kids' music morphed in to kindie rock, a genre that is popular with the whole family. Plus, his list of top 10 current kindie albums.

Vital Theatre's 'Fancy Nancy The Musical' Bursts with Style and Wit
Vital Theatre Company's newest staging, "Fancy Nancy The Musical," brings popular storybook illustrations to life on an Off Broadway stage. The result is a family-friendly production brimming with style and wit.

DVD Review: Tinker Bell in 'Secret of the Wings'
"Secret of the Wings," Tinker Bell's first 3D adventure in the Disney Fairies series, takes her to the far reaches of Pixie Hollow, where she flies with new friends and uncovers a secret that changes her world.

Invite Reptiles to Your Child's Next Birthday Bash
My Reptile Guys, an Atlanta-based birthday party entertainment business, now offers their three party packages in the New York metro area. Each party includes reptiles visiting your home, the birthday or girl is involved in the show, and a petting zoo experience after the show.

13 Not-Too-Scary Halloween Movies the Whole Family Can Watch Together
Not everyone likes to be spooked come Halloween season and with this list of not-too-scary Halloween movies featuring classic titles, everyone in the family can enjoy a night in to watch a classic movie without getting too much of a scare.

Meet the Editor: Katelin Walling
Get to know Katelin Walling, NYMetroParents' production editor.

Broadway Review: 'Peter and the Starcatcher'
In Broadway's Tony Award-winning 'Peter and the Starcatcher,' we learn how Peter Pan earned his flight credentials and how a mustachioed pirate became Captain Hook. Is the show for kids? Yes and no, says our theater critic.

Jungle Bob Opens Interactive Visitor Center in Centereach
Jungle Bob's Reptile World will have a new family adventure this summer: The Outback. Jungle Bob, a nature conservationist, wants to educate people about the unusual animals he loves.