Monster Mini Golf
Yonkers Ridge Hill Mall, 221 Market St. Unit 2950, second floor
Yonkers
914 346-5072
49 East Midland Ave.
Paramus, NJ
201-261-0032
[email protected]
Other Locations:
410-C Commack Road
Deer Park , NY
631-940-8900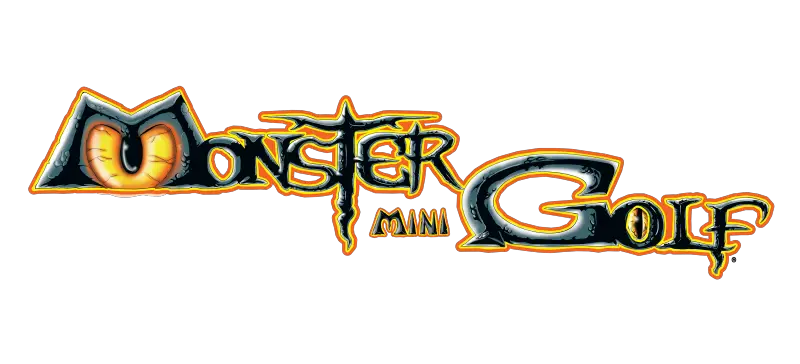 Upon entering Monster Mini Golf, all perceptions of traditional mini golf will be spirited away by the indoor, 18 hole, monster-theme, glow-in-the-dark miniature golf course! The location in Deer Park, NY invites guests to experience a host of family-oriented fun activities. Whether visiting for the first time, or the one hundredth, mini golfers feel the excitement and adventure of playing mini golf amidst spooktacular monsters and custom, glow in the dark, hand painted artwork. While testing their skill on the fairways, lively music flows over the course from the unique "WEIRD Radio" station" and an interactive DJ entertains golfers with contests, awarding cool prizes for the wackiest reasons. While the course is challenging enough for adults, it is also quite playable for children. Monster Mini Golf is open year round and frightfully fun for the entire family. In addition to miniature golf, Monster Mini Golf in Deer Park, NY offers a Virtual Reality experience, and thrilling arcade and redemption games.
Our Virtual Reality attraction transports players into a simulated environment that uses sight and sound to create an amazing, interactive experience. Immerse yourself into a variety of monstrously entertaining adventures!
Our immersive Laser Maze attraction challenges humans to think strategically, and harness their inner Ninja! Both reflexes and agility are tested while racing against time through a dense field of dynamic laser beams.
Two very posh, private party rooms are also available and are perfect for any event. Whether it is a birthday or teen party, field trip, fundraiser or company event, Monster Mini Golf looks forward to making it a monstrous success. Monster Mini Golf is indoors, ensuring that the event will always take place, regardless of the weather. It is a climate controlled, affordable source of family entertainment. For more details please visit monsterminigolf.com or find them on Facebook.
Please send me information about Monster Mini Golf
Find More
SPECIAL NEEDS

Monster Mini Golf is an indoor, fun, affordable, upbeat experience for special needs humans of all ages. Our 18 holes of monster-themed mini golf, glow-in-the-dark experience is wheelchair accessible, climate controlled, with interactive team members. For more excitement we have an on-course DJ, arcade games, bowling, and private party rooms!
Get the Best Kid-Friendly Activities
Sent to You Weekly!