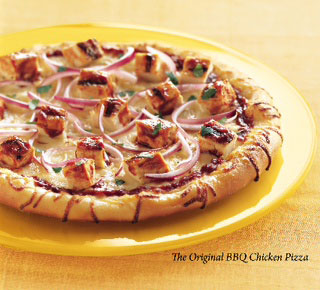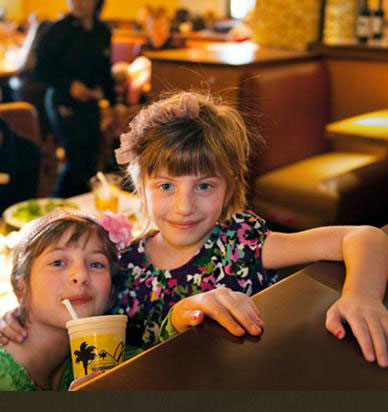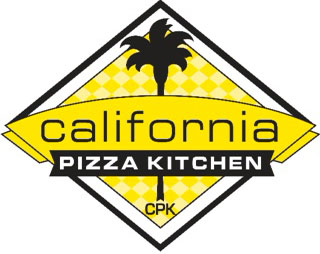 California Pizza Kitchen is a casual-dining restaurant featuring innovative pizzas that are creatively designed on a delicious crust and hearth-baked to perfection, such as The Original BBQ Chicken Pizza and the California Club Pizza. Also served are distinctive pastas, salads, soups, sandwiches, appetizers and desserts, including our Chicken-Tequila Fettuccine, The Original BBQ Chicken Chopped Salad, Tortilla Spring Rolls and Key Lime Pie. For menu, visit: http://www.cpk.com/menu.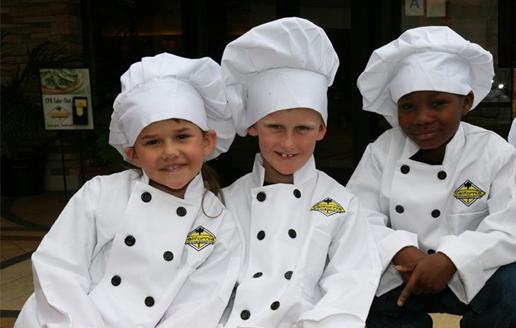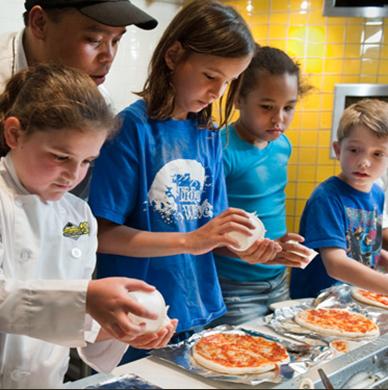 CPK was recently named the #1 Most Recommended Casual Dining Chain Restaurant by Zocalo Group and MARC Research and "Best Kids Menu in America" by Restaurant Hospitality Magazine. CPK also offers a number of CPKids Programs and FUNdraisers for non-profit groups. For more details, visit http://www.cpk.com.
Simplify Your Party Planning with CPK Catering
Our catering menu is simple to order from and can fit within any budget. New CPK combos and individual lunch boxes make ordering even easier. Our dedicated managers offer friendly, attentive service and will create customized menus for large meetings or parties.
Think Big, Go Small
Small Cravings deliver the big innovative flavors CPK is known for, but in smaller portions, inviting guests to explore the many tastes the restaurant offers. Whether guests choose to combine a Small Craving with their CPK favorite or have a few as a meal, Small Cravings has a little something for everyone. To complement the Small Cravings, CPK also offers Wine Cravings. The new Wine Cravings menu features wines from the recently launched wine list and will be poured as half glasses, most for under $5.
Want to learn more about this business? Send them a direct inquiry.
Be a good fellow parent and share this with a friend who would be interested
Read More on NYMetroParents.com:
generationOn Presents 2013 Outstanding Leadership in Youth Service Awards
During a benefit in Manhattan, generationOn presented its 2013 Outstanding Leadership in Youth Service Awards to Chelsea Clinton, Julie Fisher Cummings, and Bank of America. It also presented 6 young people with the 2013 Hasbro Community Action Hero Awards.

Brooklyn Congregation Donates 65,000 Meals to Hurricane Sandy Victims
Congregation Beth Elohim in Park Slope has donated and delivered more than 65,000 meals to victims of Hurricane Sandy since the storm struck late last October.

How to Make a Mermaid Tale from Watermelon
Follow these step-by-step directions to create a mermaid tale centerpiece out of watermelon rinds and decorate it with watermelon cutouts. This piece of watermelon art is perfect for your next backyard barbecue or summer party.

Brooklyn Ranks 13th in Top 25 Mom-Friendly Dining Cities
In honor of Mother's Day, OpenTable has ranked the top 25 "mom-friendly dining cities," and Brooklyn lands 13th on the list. Rankings take into account how many of a city's restaurants are rated "kid-friendly," "romantic," and "hot spots."

New Life for Landmark Church in Washington Heights
A groundbreaking ceremony held on April 7 marked the $10 million renovation and expansion of the Fort Washington Collegiate Church in Washington Heights.

Taming the Sugar Beast: Limiting the Sugar in Your Child's Diet
A local nutritionist shares tips to getting your child to make healthier food choices and limit the amount of sugar in their diets and discusses refined sugar versus unrefined sugar, as well as the benefits of having natural sugars as part of your diet.

What Mom Really Wants for Mother's Day
Alice Currah, a mom of three and celebrated food blogger, petitions her husband for a day off this Mother's Day. Follow her lead for a relaxing day that starts with a delicious breakfast in bed.

Spa-Tacular Party's in Brooklyn Donates Birthday Party to Deserving Rockaway Family
Spa-Tacular Party's @The Candy Shop in Mill Basin, Brooklyn, hosted a birthday party for a deserving Rockaway family who were temporarily relocated to Brooklyn after Hurricane Sandy.

Ask the Expert: How Can I Teach My Daughter to Avoid Unhealthy Weight Gain in College?
Benay Rubin, owner of SHE3 Well-Fitness Boutique in Fairfield, CT, spoke to us about ways for teens who are about to go to college avoid the freshman 15, including healthy eating habits and managing stress.

Junior League of Long Island Hosts Healthy Living Event for Kids
The Junior League of Long Island hosted the Kids in the Kitchen event in Amityville on Long Island to help end childhood obesity.