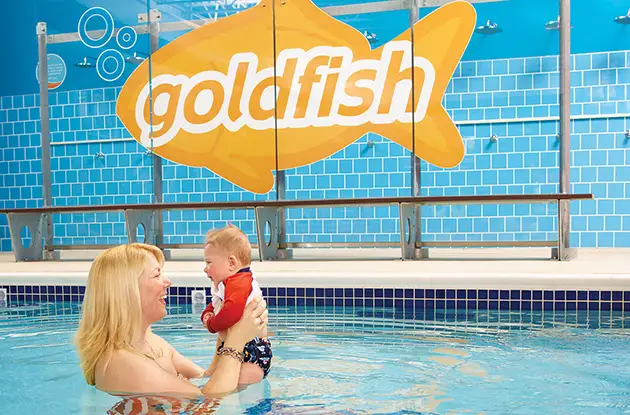 Goldfish Swim School Opens in Centereach
Get can't-miss family activities sent to you!
Get the Best Family Activities
Sent to You Weekly!
Once a week, 30-minute swim lessons are available for children ranging from 4 months to 12 years old. Goldfish is committed to maximum of four children per class to give personalized attention while allowing them to have fun learning from other kids and to incorporate the benefits of socialization.
"Every day we know we are not only teaching them a skill that will make them safe in and around the water, but outstanding humans for our future," says Atchoo. "Our entire family and staff believe that you are a superhero, a mentor, a confidence builder. There is a much bigger purpose and vision to this than just a swimming pool. We are teaching a life skill and we are also helping children to be the best versions of themselves."
Classes are offered on a month to month basis, not by annual contract, allowing for the personalized schedule of each family. Goldfish Swim School also has locations in Farmingdale and Garden City.
Image courtesy Goldfish Swim School.