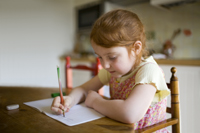 Westchester County is ready for the back to school season! NYMetroParents helps you navigate local schools, after-school classes, religious schools, foreign language programs, and activities in music and dance, art classes, performing arts, tae kwon do, and various sports; tutors, and much more in Westchester County, New York.
Continued from Section 1
LEAPIN' LIZARDS
421 Boston Post Road, Port Chester
914-937-5867

Leapin' Lizards is the perfect place for after-school fun! Open daily at 10am, admission is $12.99 per child for unlimited play. Full snack bar, game room, and sand art are available. We also have awesome birthday parties, fun camps, and can accommodate large groups. Visit the website for more information.

LIBERTY MONTESSORI SCHOOLS
631 W. Boston Post Road, Mamaroneck
914-777-1382
155 Beechmont Drive, New Rochelle
914-636-3461

Offering programs for toddlers through 8-year-olds. In addition to the unique kindergarten enrichment program and the Challenger Program for advanced students, Liberty Montessori has special bilingual programs available in Spanish, French, Chinese, and Japanese. Call now to make an appointment to tour our facility, and learn more about Liberty Montessori.

THE LICE LADY OF WESTCHESTER
914-497-5465
Email thelicelady@aol.com

Anna Albano Krosche, The Lice Lady of Westchester, is a natural lice and nit removal specialist. Since 1998, she has eradicated lice and nits from thousands of children and their families with her all natural, chemical-free lice removal technique. Back to school is prime time for head lice, and she recommends your child be screened for a post-camp lice check at her salon conveniently located in Elmsford. Salon visits or in-home head lice removal appointments are available. She is highly recommended by her clients, school nurses, and pediatricians throughout Westchester.

LICENDERS
212-759-5200
Manhattan: 939 8th Ave. (Bet. 55-56th Streets), NYC
Long Island: 2-8 Haven Ave., Port Washington
Connecticut: 30 Myano Lane, Stamford

Licenders is the premier, all natural service for the screening and removal of head lice. FREE Screenings in all four Licenders locations before and after summer camp! Licenders has been helping families, schools, camps, and pediatricians get rid of lice for 16 years. We have four treatment centers in Manhattan, New Jersey, Connecticut, and Long Island. Our team of highly trained professionals is available to help your family with this pesky problem.

LICEXCHANGE - THE NO LIP SERVICE LICE SERVICE
917-657-0249
Email debrarosen@licexchange.com

LiceXchange takes head lice management and treatment to a whole new level. Rapid response and customized service means you'll never pay for more than you need. School nurses depend on Debra's caring, experienced staff to deliver preventative screenings that get results! Parents everywhere are spreading the word that LiceXchange costs less, but gives you more. Every treatment includes an array of organic and homeopathic products designed to maintain a clear scalp and repel head lice…plus, a special gift for every child!

LINGUA-GENIUS LANGUAGE STUDIOS
501 E. Boston Post Road, 2nd Fl., Mamaroneck
914-630-7705

Our foreign language programs cater to children between the ages of 6 months and 14 years. Each program is grouped according to the language abilities of the new language learner. We give children the opportunity to progress and learn at their own pace, while simulating the language experience. All our programs are taught in the target language of Mandarin, Spanish, French, Italian, Portuguese, or German. We offer mommy & me, daddy & me, formal and recreational programs, after-school chess, and private tutoring for children and adults.

LINGUAKIDS®, LLC
2 locations
43 Tokeneke Road, Darien
203-426-7004
2 East Ave., Larchmont
914-833-0781
Also at your school.


LinguaKids offers Italian, Mandarin, French, and Spanish classes for children starting at age 6 months. LinguaKids' teachers are all friendly, energetic, native speakers, who completely immerse the children in the language. We use a multi-sensory approach to learning a language, combining songs, movements, arts & crafts, games, storytelling, and role playing, to make learning fun. Come see us in our studios in Larchmont and Darien. You can also contact us about our before- and after-school programs. Over 600 children enroll each session. Join the fun!

THE LITTLE GYM
777 White Plains Road, Scarsdale
914-722-0072
Upper West Side (bet 74th & 75th Streets)
2121 Broadway (2nd Fl.), NYC
212-799-1225
Upper East Side (between 2nd & 3rd Avenues)
207 E. 94th St., NYC
212-787-1124
28 Franklin Turnpike, Waldwick NJ
201-445-4444

The Little Gym is an exercise and motor development center for children, offering gymnastic classes, sports skills development, dance, cheerleading, and karate classes for children ages 4 mos.-12 years, in a loving, non-competitive environment. Qualified instructors implement programs designed to build self-esteem and confidence. An emphasis on music and fun encourages both physical and emotional growth. The Little Gym also offers summer camp, holiday camp, Parent Survival Night, and Awesome Birthday Bashes.

LITTLE LINGUISTS, LLC
1 Heathcote Road, Scarsdale
914-488-4363

Little Linguists offers Immersion and Native Spanish classes for children, taught by experienced native teachers. In our Total Immersion Program, children acquire the language through class interaction, games, songs, storytelling, and role-play. Our Native Spanish Program is for kids raised in Spanish-speaking households who want to broaden their knowledge of the language by mastering conversation, reading, and writing. We also offer Private Classes, Tutoring and a Summer Camp during the last two weeks of August. Please call or write for more information.

LOGREA DANCE ACADEMY
2 Dale Ave, Ossining
914-941-2939

Logrea Dance Academy (school of the Westchester Ballet Company) inspires students of all ages and abilities to achieve their highest potentials, through training in classical ballet, as well as jazz, tap, and modern. Founded in 1986 by professional dancers, Beth Fritz-Logrea and Jean Logrea, LDA offers classes for students age 3 through advanced, by an all-professional staff. Annual Nutcracker and scholarship auditions are held each fall, and all students have the opportunity to participate in performances of the highest artistic standard.

THE MASTERS SCHOOL
49 Clinton Ave., Dobbs Ferry
914-479-6420
Email admission@mastersny.org

The Masters School is a coed day and boarding school of 600 students in grades 5–12. Founded in 1877, the school is located on a majestic 96-acre campus. Our Middle School is redefining coeducation with the focus on developing each student's academic skills, confidence and love for learning. Grade 5 is co-educational, grades 6–8 are divided into single gender classes. Centering around a Harkness table, Upper School students engage in a rigorous college preparatory curriculum that encourages critical, creative, and independent thinking.

THE MILESTONE SCHOOL
70 W. Broad St, Fleetwood
914-667-3478
70 W. Broad St., Fleetwood

Founded in 1979 on the premise that "the first years of a child's education are the most important," The Milestone School is an independent, non-sectarian Nursery through 4th-grade school. Celebration 32 years of excellence, our unique, stimulating academic environment emphasizing "Early Reading" prepares students to continue on to top private schools in Westchester and NYC. Emphasizing the basics, our curriculum allows our children to explore many areas including music, Spanish, yoga, and drama. Milestone provides the enriching, nurturing experience every child needs and deserves to succeed.

MONTESSORI SCHOOL OF NEW ROCHELLE IN PELHAM, INC.
1415 Pelhamdale Ave., Pelham Manor
914-738-1127

Celebrating 20 years in Pelham, the Montessori School of New Rochelle in Pelham continues to uphold a "tradition of excellence," allowing children to develop confidence and a love of learning. Children ages 3-5 work with the Montessori apparatus in a prepared environment, progressing at their own rates to achieve their optimum abilities and potentials, opening up doors to the future. The program includes half- and full-day sessions, and a toddler class for 2-3-year-olds. Please call for registration information for the 2012-2013 school year.

MULTIFLEX TUTORING
Email bowmanedu@aol.com

MultiFlex Tutoring specializes in helping students with specific learning issues like dyslexia, dysgraphia, written language disorders, and executive function issues. The tutors are all highly trained, and go into students' homes or schools to provide services. MultiFlex Tutors are trained in Orton-Gillingham, Visualizing and Verbalizing, and multisensory approaches to writing and study skills. Multiflex tutors primarily serve students in Westchester and Rockland Counties.

MUSIC CONSERVATORY OF WESTCHESTER
216 Central Park Ave., White Plains
914-761-3900

The Music Conservatory of Westchester, accredited by the National Association of Schools of Music, provides high quality instruction in all instruments and voice for students of all ages and abilities. In addition, we offer chamber music and ensembles, classes in music theory (including AP theory), musical theatre, jazz, rock, and pop. The Music Therapy Institute serves children and adults on campus and in partnerships throughout Westchester. Our programs and collaborations cultivate lifelong learning and a sense of community through the joy of music making. View our 2012-13 catalog online.

MUSIC TOGETHER®
Music Along the Sound
914-630-4570

Over The Moon Music
914-722-2025

Come experience Music Together®, the internationally acclaimed, research-based music and movement program (ages birth-5). For family classes and demos in Harrison, Larchmont, Mamaroneck, Pelham, Rye, Rye Brook, and Scarsdale, or for intergenerational classes in Mount Vernon, New Rochelle, Rye, and Rye Brook, call 914-630-4570 or visit musicalongsound.com to register. For family and big kids' (ages 5-7) classes and demos in Briarcliff, Chappaqua, Dobbs Ferry, Mount Kisco, Scarsdale, Tarrytown, and Tuckahoe, call 914-722-2025 or visit overthemoonmusicandmore.com.

MUSICAL MUNCHKINS
167 Scarsdale Road, Tuckahoe
914-771-7000

Musical Munchkins, Westchester's original early childhood music program is celebrating 30 years of makin' music and memories. We continue delighting our youngest musicians and their families with the wonderful world of mommy-n-me music. Our curriculum, filled with joyful activities, is geared for ages 6 mos - 4 years. The use of instruments, creative movement, inventive props, puppets, books, and games help captivate and enrich children with a love of music. Our nurturing teachers capture everyone's hearts while stimulating those developing brains. Visit our website.

NEW ROCHELLE RACQUET CLUB
2550 Palmer Ave., New Rochelle
914-636-1003

The New Rochelle Racquet Club offers the best year-round tennis instruction programs for Pee Wee (ages 3-6) and Junior Development (ages 6-17). We also offer Adult Instruction Groups, Cardio Tennis, Power Drills, Men's and Women's Leagues, Seasonal Tennis, Vacation and Summer Camps for all ages, plus five racquetball courts. Our Fall Session begins on September 5. Please come by for a tour or call for more information.

ON HUDSON FITNESS & DANCE STUDIO, INC. AND NEW YORK GOJU KARATE BLACK BELT ACADEMY
558 Warburton Ave., Hastings-on-Hudson
914-478-0508

Experience the best in dance, fitness, and karate! We offer dance classes in all styles and levels, including hip-hop and lyrical jazz. Fitness classes are comprehensive, and taught by the best instructors in Westchester. Our NY Goju Karate program, one of the region's finest, offers age- and rank-specific classes, from pre-school Tiny Tigers to Black Belt and beyond. Whether you are looking for a program for your children or yourself, On Hudson Fitness and Dance Studio and NY Goju Karate have great programs for the entire family.

ONTRACK SPORT CENTER
29 S. Depot Plaza, Tarrytown
914-909-2974

OnTrack Sport Center is a 26,000-square foot indoor sport facility, offering athletes of all ages access to various training and competitive programs in soccer, lacrosse, and baseball. Fall after-school programs are now being planned. Visit our website or like us on Facebook for a list of scheduled programs. Also, celebrate your child's next birthday at OnTrack with one of our spectacular sports party packages. Voted 2009 Best of Westchester—Indoor Sports for Kids.

OUR LADY OF FATIMA SCHOOL
963 Scarsdale Road, Scarsdale
914-723-0460

Our Lady of Fatima School is a child-centered, value-oriented, co-educational Catholic school for Pre-Kindergarten through 8th Grade. As an AdvancED accredited school, we strive to make lifelong learners of all our students, and help develop the skills of inquiry, creative thinking, and problem solving. Our Lady of Fatima aims to meet the needs of all students, while maintaining a strong academic emphasis, as demonstrated by the school's consistent accomplishment in standardized tests. The Catholic faith is at the core of each curriculum setting. Our school follows NYS and Archdiocesan curriculum guidelines.
PAINT YOUR OWN POTTERY
Midway Shopping Center, Scarsdale
914-472-7281

After-school classes for 7-11-year-olds are 60 minutes. Children will learn pottery painting techniques such as masking, sgraffito, and bubbling. Story time classes for 2-5-year-olds are 30 minutes. Children are read a book, then paint the main character. All classes include materials, instruction, set-up, clean-up, glazing, and firing. Pottery is ready in one week. Call for schedule and pricing.

PARISI SPEED SCHOOL POWERED BY EQUALIZE FITNESS
One Odell Plaza, Yonkers/Hastings
914-965-7676
Email joer@equalizefitness.com

The nationally renowned speed and performance training program is powered by Equalize Fitness. From athletes age 7 years, all the way to the pros, Parisi Speed School empowers athletes to improve their athletic performances by focusing on speed, strength, flexibility, endurance, agility, and self-confidence. If you or your team is looking to get faster, stronger, and dominate any sport, the Parisi Speed School will get you there!

PERFORMERS EDGE DANCE ACADEMY
4 Grayrock Road, Scarsdale
914-713-3282/718-822-2025

At Performers Edge Dance, LTD., we take our role in your child's physical awareness and development very seriously. We continually study innovative dance styles from early childhood through adult, and incorporate those styles into our philosophy and dance curriculum, which continually advances to serve our dancers better. So whether you are a parent in search of excellence in your child's dance education, or a teen who simply loves to dance, Performers Edge Dance, LTD. is the place for you! Call or visit our website for the current schedule and upcoming events.

THE PLAY GROUP THEATRE
One North Broadway, White Plains
914-946-4433

The Play Group Theatre (PGT) is Westchester's theater for children and teens ages 4-17. Through classes, a full production schedule, and a summer theatre camp, PGT strives to develop students' communication skills, artistry, self-esteem, and love for the theater. From the studios to the stage, kids love PGT. We offer a professional staff and family atmosphere. There's still time to register for fall classes and programs! Call or visit our website for more information.

THE PLAY PLACE
175-11 Clearbrook Road, Elmsford
914-347-5291
Email info@theplayplace.net

Westchester's only 9,000-sq.-ft., multi-sports facility for tots to 10-year-olds. In addition to private birthday party rooms, we have a multi-sports field for soccer, rugby, and many other field sports, 2 regulation-size, 10-and-Under tennis courts, a 1,200-sq.-ft. indoor soft play structure, summer sports camp, and a wonderful after-school program. Clean, fun, exciting and comfortable are just some of the adjectives our customers use to describe their experience at the Play Place. We are open from 9am-6pm every day, so come visit the most customer- and kid-friendly place in Westchester.

PLEASANTVILLE COMMUNITY SYNAGOGUE
219 Bedford Road, Pleasantville
914-769-2672
Email info@shalompcs.com

Mazel Tov! You found us! Now come learn why parents from 20 towns, villages, and cities all across Westchester call us their spiritual home. You've read about us in the New York Times. A Hebrew School your kids can love. Yoga, meditation, and adult education for you. Reform, Conservative, Reconstructionist, intermarried…all welcome, all under one roof. This is not your parents' synagogue. High Holiday tickets available. Been thinking about joining? Next Open House: September 9, 11 am. Pleasantville Community Synagogue – Joyful Judaism! For information visit our web site, e-mail, or call.

PRE-SCHOOL READING PROGRAM BY THE DICKER READING METHOD
75 Brook St., Scarsdale
914-472-0600

Your 3-, 4-, or 5-year-old child will learn 15 to 30 words in their first session. Then they will learn to read their first book fluently. Every two months, your preschooler or kindergartner will achieve one year of reading enrichment. Their self-esteem will soar as they develop a love for reading and school. It's easy, fun, and life's most exciting game.

PREMIER ATHLETIC CLUB
2127 Albany Post Road (Route 9A) , Montrose
914-739-7755 x127

Premier Athletic Club, a beautiful 70,000-sq.-ft. multi-sport facility with indoor and outdoor pools, offers a wide array of excellent children's programming, including lessons, clinics, and classes in swimming, tennis, racquetball, tumbling, basketball, and soccer. In addition, our expert and caring staff can make your children happy at our popular sports and swim parties. Please call or visit our website for details.

PRIVATE TUTOR FOUNDATION, INC.
914-428-8867

Oppose Bullying™ is A Movement Of (80,000+) Like Minded Individuals™ Taking A United Stance Against Bullying Worldwide as Private Tutor Foundation's own featured cause. Volunteer activists and fundraisers are needed! 100% of all donations and proceeds from merchandise sales benefit Bullying Prevention Programs through PTFINC™, a 501(c)(3) Public Charity based in White Plains, NY. Support our efforts by visiting (or recommending) a local "Sponsor Shop" in your community through opposebullying.org to enjoy an authentic Cup O' Compassion™. Thank you for your anticipated Like Mindedness!

PRIVATE TUTOR HQ(TM)
914-4A-Tutor

Private Tutor HQ™ is the Headquarters for Lifelong Learners & Teachers™ through its Directory, Lab, and Foundation. Guests can freely search the Directory for Members who offer Pre-K through Adult services in various disciplines, throughout Westchester and beyond. Guests may also book time in small classes hosted by Members at various Lab locations. Volunteers, activists, and fundraisers are always welcome and needed at the Foundation, a 501(c)(3) Public Charity. Private Tutor HQ™ is family owned and operated, and is based in White Plains, NY.

THE ROCK CLUB-INDOOR ROCK CLIMBING CENTER
130 Rhodes St., New Rochelle
914-633-7625
Email info@climbrockclub.com

The New York region's largest and most innovative indoor rock climbing center, offering instruction and programs for all ages, is designed to introduce newcomers to the sport. Climbing promotes balance, flexibility, core strength, focus, problem solving…and it's fun! Our professional and experienced staff is dedicated to providing instruction and programs for children, families, and adults—whatever your skill or experience level, they'll get you climbing quickly and safely. We also run rock-climbing birthday parties, after-school programs, competitive teams, and vacation camps.

ROOFTOP RHYTHMS DANCE STUDIO
10 S. Division St., #7, New Rochelle
914-576-6027

Directors Susan Ayson and Dana Ruggiero are "raising the roof" on their 12th season! Classes offered for students ages 2-adult in tap, ballet, jazz, hip-hop, modern, pointe, Broadway jazz, and "2 Too Cute!" We are now accepting registration for the fall. No registration fee required. Affordable pricing starting at $540 for one year of tuition, 15% off second class, 20% off third or more, sibling discounts, and affordable payment plans. Call for a brochure or visit the website.

ROSENTHAL JCC AFTER-SCHOOL PROGRAM
JCC After School PLUS
600 Bear Ridge Rd, Pleasantville
914-741-0333 x15
All Bedford Care (ABC Program)
at Pound Ridge Elementary
914-764-1706

The JCC's after-school programs offer afternoons packed with constructive and fun activities for children in K–Grade 7, 1-5 days a week. Free snack and transportation from most local schools is included! Children enjoy indoor games in our gym, outdoor play on the playground, structured group activities, "themed" special events, and homework help. Professionally led after-school classes are also available including chess, Lego® building, dance, drama, sports, computers, and more. PlAyCaRe occasional-use daycare program is available, too.

ROSENTHAL JCC PRE-SCHOOL
600 Bear Ridge Road, Pleasantville
914-741-0333 x21
65 Crompond Road (Route 202), Cortland Manor
914-962-8430

Rosenthal JCC pre-schools encourage curiosity, socialization, and intellectual exploration. Children's academic horizons are broadened through playful exploration of math, science, and language. Artistic and aesthetic development is encouraged through drama, music, and movement programs taught by professional artists. Jewish cultural activities, including Shabbat and holiday celebrations, encourage familiarity with customs and traditions. Morning and afternoon programs for 2's, 3's, and 4's, plus multiple options to extend the pre-school day through lunch clubs, activity classes, or enrichment.

SCARSDALE BALLET STUDIO
696 R White Plains Road, Scarsdale
914-725-8754

Under the direction of Diana White, former NYC Ballet soloist, the Scarsdale Ballet Studio is recognized for the quality of its curriculum and the professionalism and supportiveness of its faculty. Beginning with classes for three-year-olds, the balanced, creative, yet traditional approach focuses on shaping each child into a healthy, technically accomplished, well-rounded dancer, regardless of his or her aspirations. The studio offers classes in classical ballet, pointe, character, and contemporary, as well as performance opportunities.

SENSORY STEPPING STONES
83 S Bedford Road, Suite 201, Mt. Kisco
914-244-4101

Sensory Stepping Stones is a center dedicated to providing a variety of both traditional and innovative treatment programs for those having difficulties with sensory integration, gross motor planning and coordination, attention and focus, cognitive skills, fine and visual motor coordination, visual perceptual skills, and reading development. We are committed to providing each individual with a comprehensive therapeutic environment where they can develop and feel confident while learning with state-of-the-art therapeutic equipment, enabling them to develop the skills and abilities essential for meeting all challenges in their everyday world.

SHAKE, RATTLE & ROLL
Larchmont, Pelham, New Rochelle, Bronxville and Scarsdale locations,
914-813-0743

The most musical fun around! High-energy music/dance classes for babies, toddlers, big kids (birth-6 years), and their grown-ups. Lots of original, exciting, swinging music to sing, jump, twirl, bop, and play to. Emphasis is placed on musical growth and development. Multicultural tunes and instruments are used to explore the rhythm and beat of different lands. A CD and songbook are included with tuition to support musical learning. Contact Susan to register, or for more information.

SOCIABLE KIDZ®
1600 Harrison Ave., Suite 105, Mamaroneck
914-502-3295

Sociable Kidz® provides social skills groups for children ages 4-15. The small groups ensure that your child receives individualized attention including problem-solving, sharing, taking turns, coping mechanisms, anti-bullying techniques, etc., using hands-on activities, games, role playing, and social stories. We offer other classes focusing on socials skills: Table Tennis, Expressive Art, Board Games, and our new addition, Recess Club to the Rescue.

SPORTIME HARBOR ISLAND TENNIS CLUB
914-777-5050
The All-New SPORTIME Lake Isle Tennis Club
at the Lake Isle Country Club in Eastchester
914-777-5151
efromm@sportimeny.com
harborisland@sportimeny.com

Two indoor/outdoor tennis facilities and 16 soft clay courts within 15 minutes of each other offering the finest in junior and adult lesson and league programs, seasonal and open court time, and summer camps. The all-new, $6 million SPORTIME Lake Isle also features the John McEnroe Tennis Academy for aspiring juniors. Johnny Mac himself will be on site on a regular basis and programs will be taught by his hand-selected and trained coaches. Call now for membership and program information or visit our website.

SPORTIME USA
380 Saw Mill River Road, Elmsford
914-592-2111

Sportime USA is the ideal place to visit after a long day at school! With a restaurant on the premises, we have activities for all ages including a brand new, 4- Dimensional Motion Theater, Laser Tag, a rock-climbing wall, a new Ballocity Arena, an 18-ft. Spider Climb, batting cages, bumper cars, a Himalaya coaster, kiddie rides, over 150 video/prize ticket games, billiards, and soft-adventure play area. Birthday parties are our specialty, and we also welcome all groups.

ST. JAMES THE LESS NURSERY SCHOOL
Crane Road at Church Lane, Scarsdale
914-723-1018

St. James the Less Nursery School was established over 40 years ago and serves the central Westchester area's 2-,-3- and 4 year olds in an environment which honors all religious traditions in the context of a Church day school. Our early childhood program offers children an environment rich in developing self-help skills, language, pre-math, pre-writing, art and music enrichment. Our classroom environments are bright and spacious. We have two age-appropriate playgrounds, with a bike track and newly renovated equipment. We emphasize the uniqueness of each child, while fostering cooperative learning, respect, and responsibility.

STAR KIDZ-WESTCHESTER
Westchester & NYC locations,
914-921-0006

Star Kidz is a unique program combining singing, acting, hip-hop, and more, all in one class! Since 2004, we've helped hundreds of kids, ages 3-17, learn performance skills and build confidence through fun, motivating classes. Through a carefully designed curriculum, Star Kidz features a staff of New York City-trained instructors who teach technique, develop performance skills, and build confidence for every level and age group, from Broadway hopefuls to those on the shy side. View our online video: starkidzonline.com. Let your child shine!

STEFFI NOSSEN SCHOOL OF DANCE
216 Central Park Ave., White Plains
914-328-1900
Email info@steffinossen.org

Westchester's premiere dance destination since 1937! Named 2011 "Best Kids Classes" by Westchester magazine, our professional faculty conveys the joy and discipline of dance with warmth and enthusiasm. Explore your creativity and personal expression while learning proper technique and body alignment. Classes offered at our White Plains and Chappaqua studios in modern, ballet, jazz, hip-hop, tap, Classical Story Ballet, choreography, and adaptive dance for those with special needs. Guest artist workshops in a variety of dance techniques. Live music in classes and performances.

STEPPING STONES MUSEUM FOR CHILDREN
303 West Ave., Norwalk
203-899-0606

Play is serious business at Stepping Stones. Step inside our award-winning museum and open your world to a lifelong love of learning through play. The recently expanded museum features hands-on fun in Energy Lab®, Tot Town®, Built It!, Healthyville®, the Traveling Exhibit Gallery, open-air courtyard, state-of-the-art multimedia theater, café, and retail store. There are daily programs, engaging workshops, special events, Solar Express train rides, and so much more. Stepping Stones is open daily from 10am-5pm.

STUDIO B DANCE CENTER
281 White Plains Road, Eastchester
914-793-2799

Since 1996, thousands of students have taken dance lessons with Studio B's highly talented and nurturing teachers. Their well-established pre-ballet programs are perfect for boys and girls as young as age two. Students develop important social skills such as listening carefully, following directions, and interacting with others, while dancing to age-appropriate music. Studio B Dance Center continues to respond to families' needs with convenient scheduling options and a wide range of styles including ballet, jazz, tap, hip-hop, modern, contemporary, and pointe. Call or visit their informative website.

TEMPLE ISRAEL CENTER NURSERY SCHOOL
280 Old Mamaroneck Road, White Plains
914-948-2800 x126

Temple Israel Nursery School is dedicated to providing a warm and nurturing environment where children can achieve their full potential—socially, emotionally, creatively, cognitively, physically, and Jewishly. We offer classes for 2-, 3-, and 4-year-olds, mommy-and-me programs, afterschool enrichment, early drop-off, lunch programs, and summer camp. Our licensed school is completely green and nut free. Our morning programs are enriched with music, creative movement, nature and animal specialists. Please contact our Director, Patty Goldstick, at 914-948-2800 x126, or e-mail p.goldstick@templeisraelcenter.org for additional information.

THORNTON-DONOVAN SCHOOL
100 Overlook Circle, New Rochelle
914-632-8836

Thornton-Donovan School was founded in 1901 in the Beechmont section of New Rochelle. T-D is an independent and international K-12 co-ed school that attracts students from 40 different countries, and teaches six world languages. The 2012 graduating class of 20 amassed $750,000 in academic awards and scholarships, with early admission to Barnard and a full scholarship to Case Western Reserve. T-D has pioneered international and thematic education for decades, recently focusing on Italy, Argentina, and Alaska. Call or visit td.edu online to learn about its 40 sister schools worldwide.

TUTORING CLUB
475 Main St., Armonk
914-273-2353
Email armonkny@tutoringclub.com

Tutoring Club offers comprehensive academic services, from skill building to subject tutoring, college prep, and college consulting. They provide an individual curriculum for each student after administering an assessment. This assessment isolates the specific academic areas that need to be mastered. The student then works on his or her area of need, which speeds up the learning process. Tutoring Club tutors in all subjects, from Kindergarten through early college. Start off the school year with the right academic support for your son or daughter.

WESTCHESTER ACADEMIC SUPPORT
917-690-7491

Westchester Academic Support is a private tutoring company that offers individual, in-home instruction for elementary, middle, and high school students throughout Westchester, NY and the surrounding areas. We support students in all subject areas by developing skills in reading, writing, study skills, time management, and organization. After assessing the needs of your child, we will teach him/her research-based strategies and skills that will assist them with academics, and develop the confidence your child will need in order to succeed in school and beyond.

WESTCHESTER REFORM TEMPLE EARLY CHILDHOOD CENTER
225 Mamaroneck Road, Scarsdale
914-723-5493
Email sue.tolchin@wrtemple.org

The Early Childhood Center (ECC) of Westchester Reform Temple is dedicated to enriching young children's lives spiritually, emotionally, socially, intellectually, and physically. We are committed to an early childhood setting that is respectful of people and materials, steeped in creativity, and encourages an active curiosity about the world in which we live. Extended-Day lunches/classes offered for 3s and 4s. Soccer, Cooking, Science, and more! In partnership with parents, our objective is to provide a love for learning and Jewish family life. WRTECC is licensed by New York State's Office of Children and Family Services.

WESTCHESTER SKATING ACADEMY (WSA)
91 Fairview Park Drive (Route 9A), Elmsford
914-347-8232
</