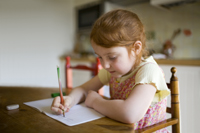 Westchester County is ready for the back to school season! NYMetroParents helps you navigate local schools, after-school classes, religious schools, foreign language programs, and activities in music and dance, art classes, performing arts, tae kwon do, and various sports; tutors, and much more in Westchester County, New York.

A DANCE STUDIO
2094 Boston Post Road, Larchmont
914-834-2432

When choosing a dance school, look for professionalism, quality, and experience. A Dance Studio satisfies these standards of excellence. They offer classes in jazz, tap, ballet, hip-hop, pre-school and yoga. Dance birthday parties are a big hit. You'll like the friendly way you are treated and will appreciate the great feelings of accomplishment and fun that dancing provides. Director Yvonne Karas Rosenberg invites you to join "our family, where all of our students are important to us." This fall, try the exciting new exciting dance/exercise craze, ZUMBA!

ABBOTT HOUSE
100 N. Broadway, Irvington
914-591-7300 x3056
Claude B. Meyers
Executive Director and CEO
100 N. Broadway, Irvington
914-591-7300


Make a "back to school" donation to Abbott House today. Backpacks, notebooks, and other school supplies are welcome. Abbott House helps over 800 foster children and teens every year. Help us give them a successful start to another school year. Approaching 50 years of service to children and families in need, Abbott House remains committed to strengthening families and communities. For more information, call us at 914-591-7300, x3056, follow us on Facebook, or visit abbotthouse.net.

ALCOTT MONTESSORI SCHOOL
535 Broadway, Dobbs Ferry
914-693-4443
27 Crane Rd, Scarsdale
914-472-4404
46 Fox Meadow Road, Scarsdale 914-595-7551


Alcott School provides 2- to 6-year-olds a supportive, multicultural learning environment where they develop independence, self-confidence, and pride in their abilities. All sites offer a developmentally appropriate curriculum with Montessori materials, music, creative movement, and nature enrichment programs. After school enrichment classes are provided for 3-5 year olds. Offerings include: yoga, dance, mad science, super soccer stars, golf, karate, Spanish, and more exciting options! Kidz Club, a social skills group for 3-5 year olds meets from 4-5pm twice a week at the Crane Road location. Call to arrange a tour.

THE ALDRICH CONTEMPORARY ART MUSEUM
258 Main St., Ridgefield
203-438-4519

The Aldrich Contemporary Art Museum is one of the few non-collecting contemporary art museums in the United States. Exhibitions feature work by emerging and mid-career artists, and education programs help adults and children to connect to today's world through contemporary art. September Programs for Children and Families: Educator-Led Family Drop-In Activities Inspired by the Concepts and Materials Presented in the "united states" Exhibitions. 12-5pm. Holidays: September 3; September 26. Weekends: September 1 and 2; September 8 and 9; September 15 and 16; September 22 and 23; September 29 and 30.

ALLIANCE FRANCAISE OF GREENWICH
299 Greenwich Ave., 2nd Fl., Greenwich
203-629-2301

As part of the Alliance Française's world-renowned international network, the Alliance Française of Greenwich has been offering the highest quality French instruction for over 30 years. We focus on developing communication skills through total immersion in French by use of audio-visual methods. AFG offers adults and children classes, playtime groups, summer immersion camp, and a weekend bilingual program, "Ecole du samedi."

ANDREA'S DANCE STUDIO II
209 Brook St., Scarsdale
914-723-2927
Andrea's Dance Studio
904 Morris Park Ave, Bronx
718-597-9869
Email andreasdancestudio.com

With more than 50 years of experience, Andrea Verdeschi and her qualified staff introduce students to the world of dance. Classes available in Ballet, Pointe, Lyrical, Tap, Jazz, Hip-Hop, Gymnastics, Ballroom, Creative Dance 2-3 yrs., Pre-school Tap/Ballet. Elite Competition Classes are offered for the advanced student. New: drama classes, ballet company for ages 4–teen, and tumbling/arts-and-crafts fun time for 12 mos.-2 years of age. At Andrea's, classes are taught in a friendly, family atmosphere. Every student is special! Registering now for Fall 2012-2013 season.

ANN AND ANDY CHILD CARE
2170 Saw Mill River Road, Elmsford
914-592-3027

Ann and Andy, family owned and operated for over 30 years, offers a wide variety of fun activities for children 2 mos.–14 years. We are state licensed, with an extensive campus, and offer flexible schedules, reasonable rates, nutritious lunches, a caring staff, individualized attention, and age-appropriate field trips. Join us for a wonderful school experience. Come see how much we care, and become part of our family.

APPLAUSE WESTCHESTER
114 W. Boston Post Road, Mamaroneck
914-835-2200
Email westchester@applauseny.com

Applause Westchester is the premiere performing arts school for all ages. Named 2010 Best Kids Theater Class by Westchester Magazine! Classes include Broadway Babies and Rock-n-Roll Babies Music Classes (4 mos.-3 years), Stars (3-5 years), Superstars (K-5th grade) and Applause Weekend Workshops (5th-9th grade). Check out our brand-new, state-of-the-art second floor studio, perfect for classes and private lessons. Celebrate your child's birthday (ages 1-10) with a customized birthday party that includes acting, singing, dancing, and fun. Try one of our Babies Classes for only $100/month!

AQUATIC PROGRAM FOR CHILDREN AND ADULTS
735 Anderson Hill Road, Purchase
914-251-5939

Held in our sparkling six-lane pool, the Purchase College Aquatics Program runs year round and features children's group lessons and parent/child classes, as well as specialty programs. All lessons are taught by certified American Red Cross Instructors. Specialty programs include adult lessons, Lifeguard and SCUBA certification, springboard diving, private and semi-private lessons. We offer classes year 'round with two fall sessions, winter and spring sessions, and our popular summer intensive sessions. Register now!

ARDSLEY COMMUNITY NURSERY SCHOOL
21 American Legion Drive, Ardsley
914-693-4932

Ardsley Community Nursery School has been servicing the local area for over 50 years with a fun, nurturing environment run by a caring staff, and a strong enrichment program consisting of music, dance, nature, and Spanish. Programs are offered for 2-, 3- and 4-year-olds, both mornings and afternoons. We take field trips to the nearby police and fire stations, library, and the Greenburgh Nature Center, and we have a beautiful shady playground. Call to obtain an application or arrange a visit.

BEGINNING YEARS EARLY CHILDHOOD CENTER OF TEMPLE BETH EL
220 S. Bedford Road, Chappaqua
914-238-5735

Beginning Years Early Childhood Center in Chappaqua is dedicated to nurturing the special individual that is each child. The school and temple provide a Jewish connection for both children and their families. Programs are available for ages toddler-5 years, with trained early childhood teachers in every room. Enriching after-school activities are available. The facility is brand new and built just for young children. Please feel free to contact Interim Director Rayna Alperstein for details at 914-238-5735 or ralperstein@bethelnw.org.

BELLE SCHOOL OF MUSIC
1088 Central Park Ave., Scarsdale
283 Tarrytown Road, White Plains
1537 Central Park Ave., Yonkers
914-961-5511

Established in 1983, the Belle School of Music, "Where Learning Is Fun!," takes pride in the high standards it sets while providing a comprehensive musical education. The school has developed a unique, effective, enjoyable way of teaching children ages 2 years and older, and adults. Under the supervision of highly qualified, dedicated performers and teachers, the child you love will learn to play musical instruments, developing an appreciation and love for music that will last a lifetime. Bring out your child's musical talent! Call to schedule a FREE introductory lesson and consultation.

BOULDER BROOK EQUESTRIAN CENTER
291 Mamaroneck Road, Scarsdale
914-725-3912

Boulder Brook Equestrian Center offers year-round private and group lessons to students of all ages and riding abilities, including the seasoned show competitor. Conveniently located just off exit 22 of the Hutchinson Parkway, Boulder Brook boasts the largest indoor ring in the area. In addition to summer camp, weekly vacation camps and adult camp are offered during the school year. Students are encouraged to participate in our bi-annual in-house horse show, and the facility is also available for birthday parties.

BOUNCE! TRAMPOLINE SPORTS
612 Corporate Way (off Route 303), Valley Cottage
845-268-4000
bounceonit.com
facebook.com/bouncetrampolinesports
twitter.com/bouncesport

Bounce! offers the opportunity to play sports, have fun, and get fit on enormous courts of interconnected trampolines. The facility has fitness classes for all ages and levels, open jump time, trampoline dodgeball, slam dunk basketball, foam-pit jumping, and non-competitive tumbling and gymnastics classes, as well as Mommy & Me classes for the younger set. They also have private party rooms, a Wi-Fi lounge, a healthy-food snack bar, an arcade, and a separate Bounce! Jr. Zone for kids ages 6 and younger. School, camp, and group trips welcome. Fundraising opportunities available.

BOUNCEU - PARAMUS
70 Eisenhower Drive, Paramus
201-843-5880
Opening in Elmsford in October!
150 Clearbrook Road, Elmsford
914-874-5200


Bring the kids by for some exercise after a long day of school. We have regularly scheduled Open Bounce sessions Monday-Thursday, from 4-5:30pm. Pay one low price per child; parents accompanied by a child are FREE and welcome to bounce along with their kids. Tuesday Nights are Family Nights! Kids can bounce from 6-8pm, and parents, again, are FREE. BounceU is also a great place for birthday parties, fundraisers, special events, and Summer Create and Bounce camp. Visit our website or call for more information.

BRAIN BALANCE ACHIEVEMENT CENTER OF NORWALK
15 Cross St., Norwalk
203-847-3000

At Brain Balance Achievement Centers, we don't just work with a child's strengths or provide strategies to compensate for a weakness, We integrate cognitive, sensory-motor, and nutritional training into a unique, drug-free, whole-child approach that goes beyond the symptoms to address root causes. Every child deserves the opportunity to reach their fullest social and academic potential. Stop in or call to learn more about the Brain Balance Program® and how we can help your child succeed. Please call 203-847-3000 to schedule and assessment and ensure your child's success.

BRAIN BUILDERS TUTORING
280 Dobbs Ferry Road, White Plains
914-328-1258

Whether your child faces challenges in school subjects such as reading or math, or has difficulty with organization, memory, executive functioning, or study skills, Brain Builders Tutoring can fine tune your child's learning process. In the initial evaluation, highly trained specialists get a clear sense of strengths, weaknesses, and learning needs. Call to find out how our individualized end-of-summer and school-year programs can help your student start school on the right foot.

BROADWAY EDGE
244 W. 54th St., 5th Fl., New York
646-395-2898

Master the art of auditioning with BROADWAY EDGE. Using our time-tested formula, children learn how to successfully access their unique strengths while showcasing their talent in a positive, nurturing environment. Casting directors are looking for a memorable audition. Our Broadway actors, award-winning directors and industry professionals will instill poise, confidence, and the necessary training to ultimately set your child apart from the rest. If you want the BROADWAY EDGE, visit our website at bdwyedge.com, or call 646-395-2898 today!

BRUCE CHUNG TAE KWON DO
250 Halstead Ave., Harrison
914-835-0665

Grandmaster Bruce Chung, Master Susan Chung, and their professional adult staff have been teaching children's Tae Kwon Do for more than 20 years in their beautiful 5,000-sq.-ft. studio. Your child will have loads of fun in their supercharged Children's Program, developed to increase cardiovascular endurance, build strength, increase stamina, coordination, and flexibility. Parents are thrilled to see their children gain confidence, self-esteem, and focus as they advance through the program. Call for a free trial class.

BRYN MAWR CHILDREN'S LEARNING CENTER
20 Buckingham Rd (off Lockwood Ave.), Yonkers
914-423-5566

At Bryn Mawr Children's Learning Center, our philosophy is "Where Every Child is a Miracle." We offer a caring, nurturing, fully licensed staff for children ages 18 months-4 years. We place emphasis on independence, self-confidence, exploration, and creativity. Our curriculum includes academics, music, movement, arts and crafts, and more. Please call Melissa Iriarte, our director, today to schedule a visit and discover how Bryn Mawr Children's Learning Center can enrich your child's world.

THE CENTER FOR LITERACY ENRICHMENT AT PACE UNIVERSITY
78 N. Broadway, White Plains
914-422-4135
Email mdelany@pace.edu

The Center for Literacy Enrichment offers tutoring in reading and writing to children age 5 to 8th Grade. Three programs are offered during the year: a Monday-Friday morning program for 5-year-olds; an afterschool program for elementary and middle school students every day after school and on Saturday morning; and a summer program during the month of July from 9am-3pm for elementary and middle school students.

CENTRAL PARK DANCE
450 Central Park Ave., Scarsdale
914-723-2940

Back by popular demand! Don't miss out on this opportunity to join us this year in our very own Hip Hop Princess Classes. Central Park Dance is the home of one of the most popular and well respected children's dance programs in Westchester. With carefully constructed, age appropriate classes for all, we are proud to offer this new, exciting, and extremely successful class 7 days a week!

THE CHILDREN'S JEWISH EDUCATION GROUP
914-864-1267

Do you want a Jewish education for your child, without joining a synagogue? CJEG is a community-based school that emphasizes Jewish cultural studies, including Jewish tradition, history, and holidays, for children in grades K–7. We offer a professional teaching staff supported by a parent co-op administration. Private or group Bar/Bat Mitzvah lessons are also available. Classes are held Sunday mornings at the SUNY Purchase campus. For more information, please visit our website, cjeg.org.

CITY CENTER DANCE
98 Lake St., White Plains
914-328-1881

Now in its 11th season, City Center Dance has just moved into its brand new, state-of-the-art White Plains studio! Specializing in professional dance instruction for children of all ages and levels, City Center Dance emphasizes discipline, dedication, balance, form, confidence, and success, in a fun and creative environment. We offer ballet, pointe, tap, jazz, hip-hop, boys' break dancing, creative movement, and more. Private lessons, master classes, birthday parties, and performance opportunities are also available. Call 914-328-1881 for more information and to register for classes today.

CLAY ART CENTER
40 Beech St, Port Chester
914-937-2047
Email mail@clayartcenter.org

Clay Art Center is a non-profit art organization offering clay classes for adults, children, and teens year 'round. This fall, classes for children include Clay After School and Saturday Clay for ages 6-10, Teens on Wheels for ages 9-14, and Helping Hands, one-day weekend, parent-child workshops. Individuals ages 15 and older are welcome to join our adult classes. In the classroom, aspiring young artists will develop their imaginations and gain self-confidence while working in the transformational medium of clay. Class size is limited to give students plenty of individual instruction.

CONDORS SWIMMING
845-638-4381
Westchester Community College
75 Grasslands Road, Valhalla
Mark Twain Pool, Yonkers Montessori Academy
160 Woodlawn Ave., Yonkers
Email join@condorsswimming.com

Come participate in USA Swimming with the Condors Swim Club, and train with national caliber swimmers and coaches. From learning the basics to competing at national competitions, the Condors have a place for swimmers of all skill levels, and are committed to providing the absolute best coaching available. This past year alone, the Condors had three Olympic Trial qualifiers, and five swimmers qualified for the US Senior Nationals. We offer two state-of-the art swimming facilities in Westchester. Try outs in September for the fall. Please email or call for more details.

CONVENT OF THE SACRED HEART
1177 King St., Greenwich
203-531-6500

Founded in 1848, Convent of the Sacred Heart is an independent, college-preparatory day school, pre-school to grade 12, providing young women with a rigorous academic program, the foundation for a strong faith, and the development of social responsibility. Admission is selective. Financial aid is available. New technology and modern facilities include specially designed cottage for pre-school and pre-K; Lower, Middle, and Upper Schools; theater, and new synthetic turf fields. Community service, competitive athletics, and the arts are integral. Study abroad is possible. Technology integration includes iPads and a lap-top program for grades 6-12.
CRESTWOOD MUSIC EDUCATION CENTER
453 White Plains Road, Eastchester
914-961-3497

Crestwood Music Education Center offers private music lessons for students of all ages and levels. Our world-class faculty gives instructions in piano, guitar, voice, string, woodwind, and brass instruments, as well as drums and percussions. We have outstanding programs in both Suzuki violin and piano, as well as jazz lessons with top artists in piano, guitar, bass, drum, and woodwind instruments. In addition, chamber music and jazz ensembles are available. We rent and repair instruments, and offer a good selection of method books and musical accessories.

DANCE & THEATER ARTS STUDIOS
145 Palisade St., #376, Dobbs Ferry
914-231-9179
Email janettabetz@optimum.net

Dance & Theater Arts Studios is a process-oriented school where students learn how to achieve excellence through self-discipline and the mastery of technique. Experience the joy of achievement through our unique assortment of class offerings at affordable prices. Attain self-confidence through a step-by-step journey into discovering one's true capabilities. Our accomplished teaching staff welcomes and encourages students of all "ages and stages" into our positive and gentle learning environment. Please view our website for our latest class offerings (Brain Dance; Irish Step) and register today!

DANCE CAVISE STUDIOS
273 Halstead Ave., Mamaroneck
914-381-5222

Described in the New York Times as "setting higher standards in dance education," Dance Cavise offers all dance disciplines, at all levels, for all ages. Celebrating 23 years in motion, Broadway veteran Joe Cavise heads a staff of over 20 professionals from New York City and Westchester. The studio is known for its family-oriented and nurturing environment, while promoting strong technique in a non-recital oriented, education-driven program.

DANCE CONNECTION
529 Main St., 2nd Fl., New Rochelle
914-576-5515

At Dance Connection we like to share our love of dance! We offer a variety of classes for children and adults: Ballet, Tap, Jazz, Hip-Hop, Afro-Caribbean, Belly, and an extensive Ballroom Dance program (including Junior Ballroom classes), which includes group and private lessons, Saturday night practice parties, and intensive workshops. We promote a friendly, family-oriented environment as we try to bring out the dancer in everyone!

DANCE EXPRESSION
8 John Walsh Blvd., Suite 327, Peekskill
914-736-3100
982 Main St., Suite 12, Fishkill
845-765-2009

At Dance Expression, we strive to shape the young dancer's body and mind in a positive learning environment. Our staff is made up of professionals with a continuing study in dance education. A mother-daughter owned business, we help each dancer reach individual goals, whether professional-driven or recreational. Dance should be both fun and motivating, and we like each dancer to take with them a lifetime of great memories. Check out our schedule online for ongoing classes, performance events, and competitive opportunities, and visit us in our beautiful, modern, spacious facilities any time!

DANSE ELITE
715 Mamaroneck Ave., Mamaroneck
914-960-6939

Danse Elite believes that dance is an art form for all to enjoy, not limited to the aspiring professional. A cheerful, but serious class atmosphere allows children to learn correct dance technique, gain self respect, and develop a wonderfully creative and artistic aspect of their persona which they can enjoy forever. Let your child cheerfully explore their full potential with all dance styles; boys' classes, too. We also have fun birthday parties! Beautiful spacious studios and free parking at our convenient location.

DICKER READING METHOD
75 Brook St., Scarsdale
914-472-0600

Our revolutionary reading program will teach any child to read, even children diagnosed as learning disabled, dyslexic, or with ADD or ADHD. Whether your child is reading above, below, or at grade level, he or she will accomplish 3–6 years of reading achievement in just one year. Parents will see immediate improvement in reading achievement, comprehension, and vocabulary development. Over 10,000 children, from pre-school to 12th grade, have accomplished these remarkable results. Your child's grades, confidence, and self-esteem will soar as they learn to love reading and school.

THE EARLY CHILDHOOD CENTER
250 Bryant Ave., White Plains
914-949-4187

Now in its 53nd year, The Early Childhood Center is a NYS-licensed and NAEYC-accredited preschool for children ages 21 mos.-5 years. We encourage our children to grow to their fullest potential by providing developmentally appropriate play experiences which support the physical, social, emotional, and cognitive development of each child. Our threes and fours have the option of staying until 3pm as part of our Creative Kids program.

EXTENSION PROGRAM OF THE FRENCH-AMERICAN SCHOOL OF NEW YORK (THE)
111 Larchmont Ave., Larchmont
145 New St., Mamaroneck
85 Palmer Ave., Scarsdale
914-250-0415


The Extension Program of the French-American School of New York offers courses in French or English, for FASNY students, children and adults in Westchester and Fairfield counties. Courses include sports, language, cooking and science activities, chess, French theater, instruments, dance and more. If you are looking for stimulating afterschool activities offered in an international environment where you and your children will be exposed to different languages and cultures, join FASNY's Extension Program.

EYE LEVEL
888-835-1212
enopi.com

E.nopi is now Eye Level. Eye Level, a supplemental education and enrichment program, offers a teaching philosophy and education method where self-directed learning, individualized academic coaching, and critical thinking are at the core of helping children improve and excel academically. We believe every child has the potential to achieve academic success. Our individualized programs meet the needs of every student. We enable students to realize this potential by bringing instructional materials to the eye-level of your child. We have more than 150 centers in the US, and more than 780 locations worldwide.

FASTRACKIDS
27 Rye Ridge Plaza, Rye Brook
914-937-6977

FasTracKids offers preschool and weekly enrichment classes for children ages 2-7 years. It takes advantage of the most productive time in a child's brain development by offering revolutionary enrichment programs. The focus is on creating a very positive and fun environment where children feel free to think creatively while developing their social, communication, leadership, teamwork, and problem-solving skills. Programs include: FasTracKids Signature Program, Young Scientists, Lego Robotics, KinderPrep, and FasTracKids Math.

FOR KIDS ONLY
577 N. State Road, Briarcliff Manor
914-923-1889

For Kids Only, operating since 1996, offers flexible programs for children ages 2.9-12 years. Our full-time program operates daily from 7am-6pm. Our extended-hours program runs from 9am-12noon with additional hours available. Terrific Twos is a morning-only program for 2-year-olds. Our before- and/or after-school programs give children an environment where they interact, receive homework help, use our outdoor playground, and enjoy free-choice activities. We also offer Kung-Fu twice a week with Lao Shr Matt Lapidus.

FRENCH-AMERICAN SCHOOL OF NEW YORK (FASNY)
Campuses in Scarsdale, Larchmont, and Mamaroneck,
914-250-0401
Nursery to grade 1: Scarsdale Campus, 85 Palmer Ave, Scarsdale
Lower school: Larchmont Campus, 111 Larchmont Ave, Larchmont
Upper school: Mamaroneck campus, 145 New St, Mamaroneck

Email admissions@fasny.org

The French-American School of New York (FASNY), a coeducational day school for children, Nursery-Grade 12, offers a dual curriculum in French and English, combining the strengths of both the French educational system and the best US independent schools. Bilingualism is at the core of the FASNY experience with students graduating with the French Baccalaureate and a high school diploma. Give your child the ability to play, write, read, sing, act, raise questions, and make friends in two languages!

FUNFUZION AT NEW ROC CITY
19 LeCount Place (Exit 16 off I-95) , New Rochelle
Party Central 914-637-7575, option 1

Westchester's largest indoor entertainment megaplex for children (and adults) of all ages, corporate events, bar/bat mitzvahs, private celebrations and more. Featuring video games, prize center, rides, laser tag, glow-bowling, mini-golf, billiards, and go-karting. The world's greatest birthday is an interactive experience not to be missed. Bowling parties and leagues are fun for all!

FUSION ACADEMY & LEARNING CENTER

Fusion Academy & Learning Center is an alternative, college-prep private school for grades 6-12 that offers the smallest class sizes: one student, one teacher. Flexible scheduling and customization are key elements of our academy and tutoring programs. Classes are self-paced and taught with consideration for each student's individual interests, emotional health, and learning style. Each campus is also equipped with a state-of-the-art recording studio and a full mixed-media art studio, and students complete their homework under teacher supervision in the Homework Café® before they leave. Learn more: fusionacademy.com.

THE GERMAN SCHOOL OF CONNECTICUT
Rippowam Middle School, 381 High Ridge Road, Stamford
203-548-0438
First Baptist Church
90 N. Main St., W. Hartford, CT
860-404-8838

The German School of Connecticut is a friendly center for German language and culture, with a high-quality educational program for children of all ages and adults. Students at all levels, from beginner through native speaker, are matched with dedicated, professional teachers to learn, improve and maintain German language skills. We foster a strong academic growth and a wider worldview for all students in a fun, stimulating atmosphere. GSC meets on Saturday mornings during the school year.

THE GODDARD SCHOOL
62 Triangle Center, Yorktown Heights
914-245-2864
1 Jackson Ave., Hastings-on-Hudson
914-478-1390


The Goddard School® teachers nurture the healthy development of children from six weeks to six years old, and encourage each child's lifelong love of learning. The Goddard School offers families the benefit of on-site owners and education directors who provide dependable management and open communication. Corporate Quality Assurance, accredited professional development, and an individualized program for each child are just a few of the ways that Goddard is defining childcare.

GOLDEN TOUCH SOCCER
1333A North Ave, Box 202, New Rochelle
914-654-9297
Email bmwwin10@goldentouchsoccer.net

Golden Touch Soccer has been serving the Tri-State area since 1994. GT teaches the skills necessary to achieve success, not only on the soccer field, but in all aspects of life. Our values, combined with our commitment to excellence, have resulted in the ultimate achievement for the following players: Edson Buddle, Winston's son, US Men's Team 2010 World Cup, Benny Feilhaber, US Men's Team 2010 World Cup, Stephen Elias US15 National, just to name a few.

GRAND PRIX NEW YORK/SPINS BOWL
333 N. Bedford Road, Mt. Kisco
914-241-3131

Don't quit Summer cold turkey! Grand Prix New York/Spins Bowl has the area's largest selection of entertainments products to keep the whole family smiling even after school starts. Kids as young as age 8 can race wheel-to-wheel with their classmates or bowl a few frames, while discussing important topics like the new math teacher. Also available GPNY's newly renovated Video Arcade and redemption center. After-school snack? Stop by Fuel for a quick bite to eat. Call today for availability!

GRANDMASTER B. M. KIM'S TAE KWON DO
60 S. Broadway, White Plains
914-428-0085
187 N. Main St., Port Chester 914-934-1861
969 N. Central Ave., Scarsdale
914-472-2060
7 College Ave., Nanuet
845-623-2002

At Grandmaster B.M. Kim's Tae Kwon Do school, we offer a variety of classes suitable for all ages, 3 and older. We have specialized PeeWee classes, children, adult, and family classes. We specialize in birthday parties and children's summer camp programs. Call today to book your next birthday party with us!

GREAT PLAY OF SCARSDALE
Midway Shopping Center, Scarsdale
914-713-3470

Great Play makes it insanely fun for kids, ages 6 months-5th grade, to develop motor and sport skills, fitness and coordination! Great Play's unique curriculum of directed play, and their patented Interactive Arena™, help children develop age-appropriate skills, while having a blast. Customers rave about it! "The coaches rock!" -Macaroni Kids. "A gym like no other!" -Rebecca Shaw. "In a league of their own…their favorite class (and mine) by far!" -Jami Goldman. See more reviews at greatplay.com. Fantastic birthday parties too! Call for a free trial!

GREEN MEADOW WALDORF SCHOOL
307 Hungry Hollow Road, Chestnut Ridge
845-356-9715

Green Meadow Waldorf School in Chestnut Ridge (in Rockland County, just over the Tappan Zee Bridge) offers Parent & Child classes for babies and toddlers up to age 3, serves children from Nursery-12th grade, and also runs a popular Farm Days summer program. Founded in 1950, we are one of the oldest, largest Waldorf schools in the US, with about 350 students. Green Meadow students go on to top colleges, fulfilling careers, and are known for their resilience and creativity. Visit gmws.org to learn more about Waldorf Education, and see how we are transforming education.

GREENBURGH NATURE CENTER
99 Dromore Road, Scarsdale
914-723-3470

The Greenburgh Nature Center (GNC) offers an array of educational programming and seasonal special events for all ages, from pre-school children to senior citizens. Morning drop-in classes let young children interact with nature and live animals. The 33-acre property includes woodlands, open lawns, gardens, a pond, barnyard and new playground. Indoor exhibits include a live animal museum with over 100 specimens and hands-on nature exhibits. Playground Grand Opening Celebration: Sunday, September 30th-a unique, nature-themed playground designed to engage children in outdoor exploration and discovery (2pm for members and donors; 3pm for general public).

GYMCATS GYMNASTICS AND BIRTHDAY PARTY CENTER
1 Odell Plaza at Equalize Fitness, Yonkers
914-965-7676

At GymCats Gymnastics, children learn the skills and confidence they need to become better athletes. Exciting gymnastics classes are offered for boys and girls ages 20 mos.–adult, recreational-advanced classes, also private lessons, cheerleading groups, and summer camp. We are famous for our unique private birthday parties; our enthusiastic interactive staff makes your child's party memorable. Call for more information on how your child can meet new friends and new challenges, and build the confidence necessary to succeed.

HOUSE OF SPORTS WESTCHESTER
1 Elm St., Ardsley
914-560-3790

House of Sports is a 120,000-sq.-foot Olympic-style indoor sports facility, offering athletes ages 5-17 and all skill levels access to training programs and competition in lacrosse, basketball, and baseball. We've adopted a unique curriculum designed by our world-class coaching staff that incorporates innovative and instructional drills to accelerate every player's development. Our programming includes beginner to elite classes, private/semi-private instruction, clinics and camps all available after school and on weekends. Find out more about our academies, teams, tournaments, and coaches and try us out for FREE during September!

HUDSON COUNTRY MONTESSORI SCHOOL
340 Quaker Ridge Road, New Rochelle
914-636-6202
Email info@hudsoncountry.org

Hudson Country Montessori School promotes the problem solving skills that educators and business leaders emphasize for 21st-century success. Here, education is a joyful experience of discovery, self-directed learning, and collaboration. Students are exposed to physical and mental order, numerous hands-on learning opportunities with purposefully designed materials, and engage in a framework in which intellectual and social discipline goes hand in hand. Programs are available for children from 15 months through 8th grade with extended hours available, from 7:30am to 6pm.

IONA GRAMMAR SCHOOL, EXCELLENCE IN EDUCATION FOR BOYS
173 Stratton Road, New Rochelle
914-633-7744

IGS is a private Catholic boys' school (grades K-8) with a long tradition of academic excellence and Christian values. Iona features standard and departmental classes, a nurturing environment, and an academic curriculum including music, art, Spanish, computers, and values-oriented religious training. Extra-curricular activities include many interscholastic sports, chess program, school plays, and student council. After-school programs are also available. Call for information or to arrange a tour. First Open House scheduled Sunday, October 28 from 11am-1pm.

ISG GYMNASTICS
151 Crotona Ave., Harrison
914-835-0010

ISG Gymnastics—serving the community for 38 years! A family-run business where the kids come first. Classes for children ages 10 months through high school. Ongoing registration. Birthday parties available. Girls' team. Call for information and start your child towards a healthy future today.

JCC DANCE SCHOOL AT THE JCC OF MID-WESTCHESTER
999 Wilmot Road, Scarsdale
914-472-3300

There's a place for everyone at the JCC Dance School, one of Westchester's most respected dance programs. Pre-school children to teens and adults can take classes in ballet to live musical accompaniment, as well as hip-hop, tap, swing, tango, or Israeli folk. Our professional faculty takes a positive, supportive approach to ensure that our students become strong, injury-free dancers, and confident individuals. The JCC Dance School's legacy to its students is an appreciation of the art of dance, body awareness, self-discipline.

JCC OF MID-WESTCHESTER
999 Wilmot Road, Scarsdale
914-472-3300

Looking for great after-school and weekend activities for your children and teens? The JCC offers a wide array of educational, fitness, and recreational programs, all under one roof. Visit us at jccmw.org for a full listing of classes in art, dance, music, theatre, sports training including basketball, baseball, soccer, karate and tennis, gymnastics, swim, fitness, SAT/ACT/Regents prep, infant/toddler classes, preschool, and developmental disabilities education, and after-school enrichment programs.

JEWISH COMMUNITY CENTER OF HARRISON
130 Union Ave., Harrison
914-835-2850

The Early Childhood Center of the JCC of Harrison is dedicated to enriching the lives of young children emotionally, socially, intellectually, physically, and spiritually. The 2's program supports gradual separation of child from parent/caregiver. Three- and 4-year-olds explore an environment rich in materials that promotes developmental skills. Structured activities and unstructured play are offered under the guidance of warm, caring, professionally trained teachers. Morning programs, afternoon enrichment programs, a young 5's "gap year" program, and summer programs are offered.

JODI'S GYM
25 Hubbels Drive, Mt. Kisco
914-244-8811
244 E. 84th St., NYC
212-772-7633
Email jodgym@aol.com

Jodi's Gym has been providing New York kids the highest level of fun, friends, and fitness for 30 years! Their step-by-step, no-fail approach ensures that every child feels a sense of accomplishment. From the tiniest tumblers to advanced gymnasts (ages 9 mos.-12 years), there is something for everyone. They offer mommy-and-me gym, gym and music classes, preschool gymnastics, school-aged gymnastics, Mad Science, Motion Evolution fitness, special needs gymnastics, summer and holiday-break camps, free member perks, free open playtime, play groups, private lessons, and the best birthday parties ever.

JUNGLE GYM MARTIAL ARTS - NEW ROC
10 Cottage Place, New Rochelle
914-355-5955

A firm believer in the limitless power of the human mind and its connection to the body, Jungle Gym Martial Arts has an award-winning curriculum and progression design made just for you! Through teaching the fastest growing self-defense art in an easy-to-learn and positive environment, we've helped hundreds of people just like you achieve all of their martial arts goals. Focus, self discipline, fitness...no matter how you choose to enhance your life through martial arts, the Jungle Gym will lead you there.

KEHILLAH SCHOOL FOR EARLY LEARNING (IN PARTNERSHIP WITH BRIGHT HORIZONS)
1000 Pinebrook Blvd, New Rochelle
914-637-3808
Director, Nancy Bossov

Offering both part-time and full-time education with a child-centered emergent approach for children ages 6 weeks-6 years, Kehillah blends Temple Israel of New Rochelle's Jewish programming with Bright Horizons' Family Solutions' curricula in a beautiful state-of-the-art school that welcomes families of all faiths. Program choices range from two school days to five twelve-hour days, school year or calendar year. A specialized class, designed to prepare our oldest students for kindergarten, is also available. Indoor and outdoor playgrounds. Call us about visiting today!

KIDABILITIES
1 Skyline Drive, Suite 298, Hawthorne
914-347-5990

Immaculate Conception School is a Pre-Kindergarten through 8th Grade Catholic elementary school. Our students enjoy an innovative technology lab with Apple MacBooks, cameras, and video equipment, interactive Smart and Promethean Boards in every classroom, departmental middle school, hands-on learning at every level, and Catholic Faith Formation. Extended day programs include early drop-off, after-care until 6pm, and a variety of after-school sports and clubs. Construction on our new gymnasium has begun. The school is accredited by the Archdiocese of New York, NYS Department of Education, and AdvancED Accreditation Commission.